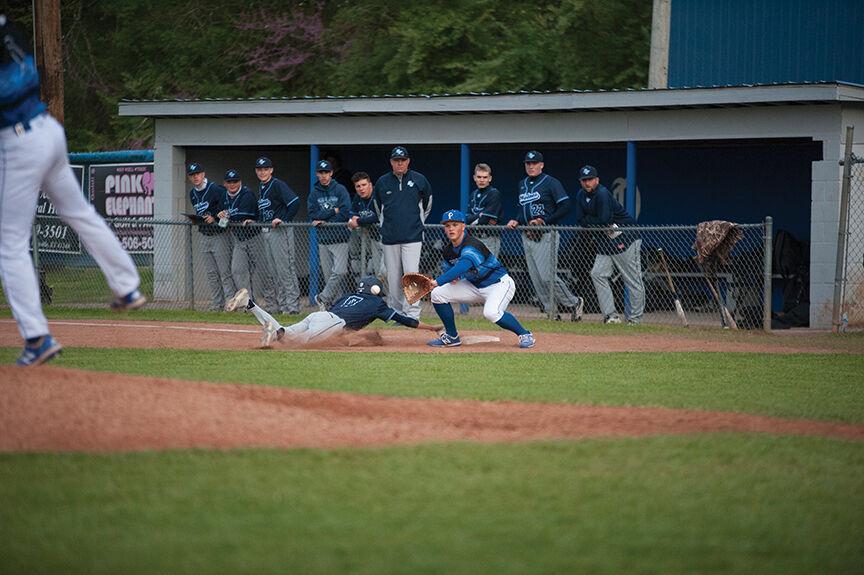 After exploding for five runs in the game's third inning off doubles from Jonah Porter and Ashton Adams the Paintsville Tigers held off the Spring Valley Timberwolves 8-1 to pick up their seventh straight win.
After a scoreless first inning from both the Tigers and the Timberwolves, the game got its first run in the bottom of the second as Adams sacrificed himself on a ground ball that allowed Baron Davis to cross home plate.
In the top of the third inning, the Tigers made quick work of the Timberwolves only seeing four batters and turning a double-play after a fly out to center field.
In the bottom of the third, the fuse was burning quick and the Tigers were set to explode.
With runners on and no outs for the Tigers, Porter stepped up to the plate.
It took only two pitches before Porter smacked a double bringing in Gunner Collins and Grayson Peters.
Still in the bottom of the third, the bases became loaded and Adams was up to bat.
Adams hit the first pitch that came his way and drove it off the wall in deep center field.
The massive hit drove in all three base runners and extended the Tiger lead to 6-0 before the final out of the inning.
Both teams went scoreless in the fourth inning and in the fifth, Spring Valley finally managed a run to make the score 6-1 in favor of the Tigers.
Adams wasn't done on the evening as he connected for another double in the sixth inning that drove in Zach Taylor to make the lead 7-1.
Directly after Adams, AJ James singled to give the Tigers another run as Adams managed to make it home after advancing to third on a wild pitch before James' hit.
With an 8-1 lead, the Tigers were able to play good defense in the top of the seventh to hold off the Timberwolves.
Porter got the start on the mound for the Tigers and accumulated five strikeouts before coming out in the fifth.
The Tigers now sit at 13-2 on the season and are at the top of the region in the polls right behind Lawrence County.
The Tigers are now prepping to play Martin County in a back-to-back on April 27 and 28.