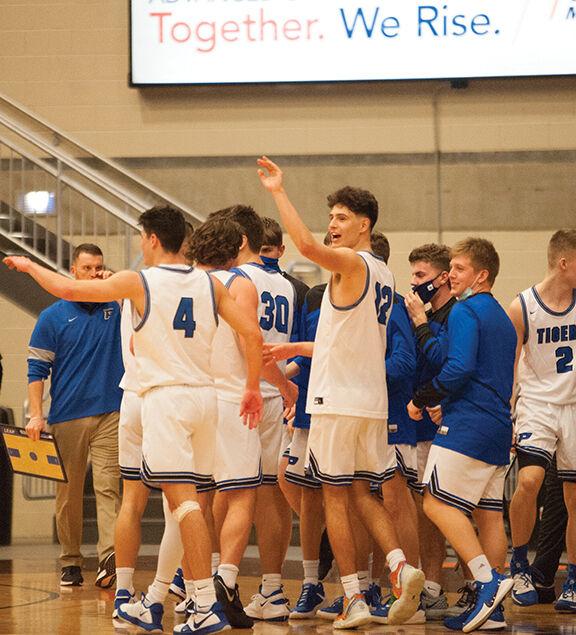 On Monday, Paintsville traveled to the Appalachian Wireless Arena to take on Martin County in a 15th Region All "A" Classic battle.
After trailing most of the game, Paintsville surged for 27 points in the fourth quarter to complete the thrilling 65-64 comeback win over the Cardinals.
The Tigers fell into a hole early on only scoring 11 points in the game's first quarter behind Colby Fugate's six points and Jaxson Watts' five.
The Cardinals had a seven point lead after their 18 point quarter to start the game behind Luke Hale's hot start, dropping in three three's followed by Brady Dingess and his seven points.
In the second quarter, Paintsville was plagued once again by poor shooting and only managed to add another 11 points to their total before the half.
For Martin County on the other hand, it seemed Hale was only getting hotter after dropping in his fourth three of the game on his way to a seven-point quarter.
That along with Dingess' five helped the Cardinals manage 14 points for the quarter making the score 32-22 going in to the half.
The Tigers needed someone to step up in a big way.
However, the first order of business was to cut the Martin County lead into single digits.
To start the third, the Cardinals had built their lead to as big as 15.
Martin County scored 17 points in the third quarter to Paintsville's 16.
However, the Tigers had cut that to 12 by quarters end thanks to a six point quarter by Connor Fugate.
To start the fourth something looked different when Paintsville took the floor.
It was their demeanor, the Tigers had a look in their eye that translated to every possession, offensive and defensive both.
Paintsville held Martin County to 15 fourth quarter points and managed to keep the ball out of Dingess' hands late in the game.
The Tigers exploded for 27 fourth quarter points with Braxton Tharp and Colby Fugate leading the way with eight apiece.
Three of Tharp's points came on a late three with under 2:00 left to play to tie the game.
Later, Baron Ratliff would hit a three after the two teams traded leads that put the Tigers up by one.
The Cardinals had a chance to win in the final seconds, but missed a contested layup at the end that sealed the comeback for the Tigers.
After overcoming a poor shooting performance Colby Fugate finished with 19 points.
Connor Fugate finished with 12 points, while Tharp also managed to drop 14.
The win moves the Tigers to 2-1 on the season as they now look to face Shelby Valley in the 15th Region All "A" Classic semifinals Wednesday at the Appalachian Wireless Arena.