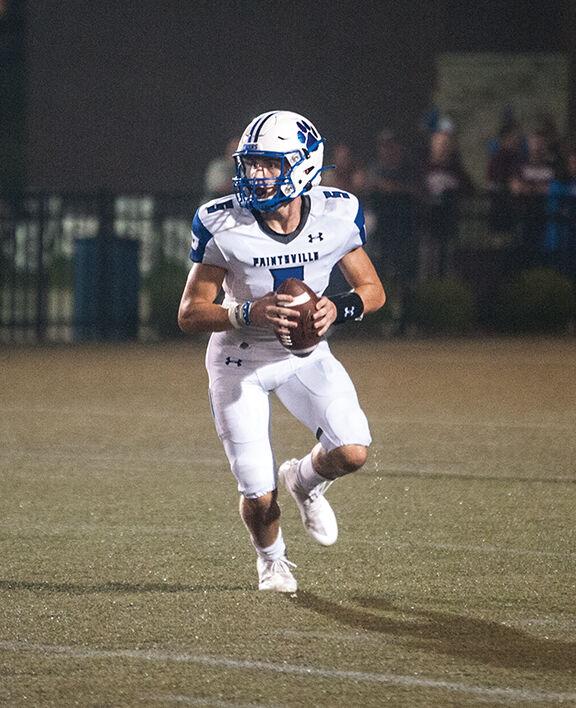 After starting out the season 0–2 against Pikeville and Beechwood, the Paintsville Tigers travelled to Somerset on Friday night to take on the Briar Jumpers.
Somerset turned out to be no match for the defending A Class Champions though, as Paintsville cruised to an easy 33–6 win.
The Tigers combined for 332 yards on the ground in the win, with 78 yards through the air.
Harris Phelps accounted for 241 of those yards on the ground, with a TD on 19 carries. Blayden Sexton had 86 yards on the ground on nine carries, for one TD.
James Frederick was only three of 15 through the air, but had two TDs. Colby Fugate had one reception for 37 yards and a TD. Jonah Porter had 29 yards through the air with one TD. Porter also had a fumble recovery that he took to the house for a TD on defense.
Austin Allen led the team in the win, with 13 tackles. Matthew Davis, who's gone viral online with a video of him manhandling Somerset's Brayden Gross, finished the game with 10 tackles, three for a loss, and one quarterback sack in the game.
Overall the defense stepped up big, with three forced fumbles, and one interception with a two sacks and five tackles for a loss.
Painstville (2–1) now moves on to face Knox Central this Friday night on the road at 7:30 p.m.