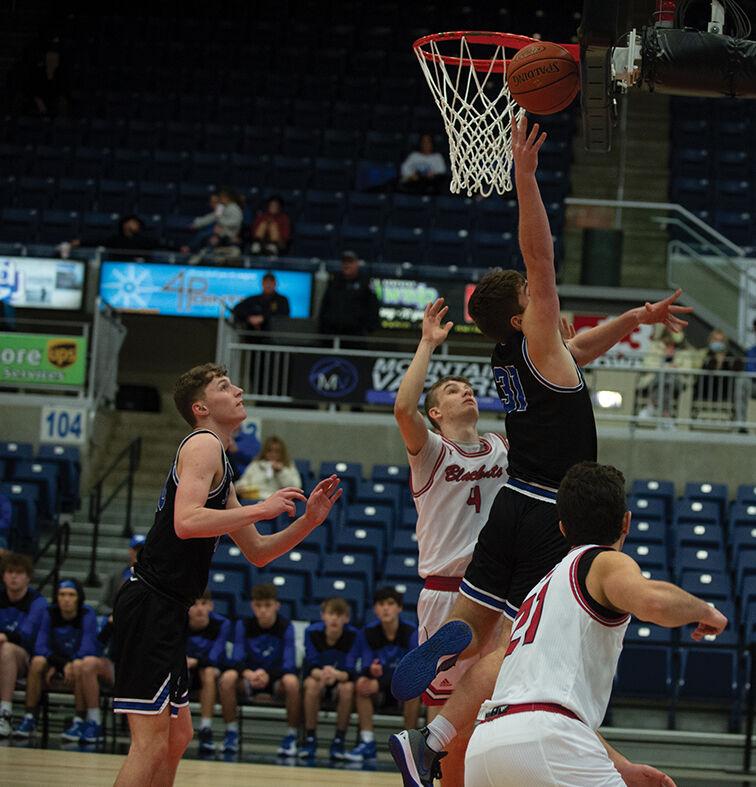 Prestonsburg got off to a quick start, but once Paintsville settled in the Tigers emerged with a 77-51 win over the Blackcats Monday night in the 15th Region All "A" Classic at the Appalachian Wireless Arena.
The Blackcats opened the game hot. Prestonsburg knocked down four first quarter threes to hold an 18-16 lead over the Tigers after the first quarter of play.
Caleb Lawson hit two threes to give the Blackcats a 6-4 lead with 6:05 left in the first.
Paintsville's Braxton Tharp scored with 5:02 left in the first to tie things up at 8-8, but Prestonsburg's Jon Little fired in a three with 4:20 left in the first to put the Blackcats back in front 11-8.
Colby Fugate scored with a big two-handed dunk with 4:08 left in the first to cut the lead to 11-10; it was Colby Fugate's first of four dunks on the night.
Braxton Ratliff put Paintsville in front 12-11 with a basket at the 3:17 mark.
Jacob Slone answered with the fourth Blackcat three of the quarter as Prestonsburg jumped back in front 14-12.
The Blackcats held an 18-16 lead after one.
Paintsville settled down in the second quarter. Colby Fugate opened the quarter with a basket and Connor Fugate added a pair of free throws with 6:39 left as the Tigers held a 20-18 lead.
Prestonsburg tied things up at 20-20, but the Tigers answered with an 11-0 run to take control.
Colby Fugate followed with a three with 5:47 left to push the lead to 23-20. Ratliff followed with a pair of free throws as the lead grew to 25-20. Colby Fugate knocked down another three as the lead grew to 28-20.
Paintsville led 36-25 at the halftime break.
Colby Fugate led Paintsville with a game-high 31 points. Connor Fugate followed with 21. Ratliff scored eight and AJ James added seven. Tharp scored six for the Tigers. Jase Kinner and Bryce McDonald each chipped in with two for Paintsville.
Slone led the way for the Blackcats with 12. Caleb Lawson and Mason Stidham each hit three threes in the game and both finished with nine points each for Prestonsburg. Grant Varney scored six points and Connor Napier added five. Boyd scored four and Brian Halbert and Little finished with three points apiece for the Blackcats.
Colby Fugate had three fastbreak dunks in the third quarter as Paintsville took control of the game.
The Blackcats finished the game with 11 made threes.
Paintsville was scheduled to take on Besty Layne Tuesday evening in the 15th Region All "A" Classic at the Appalachian Wireless Arena.