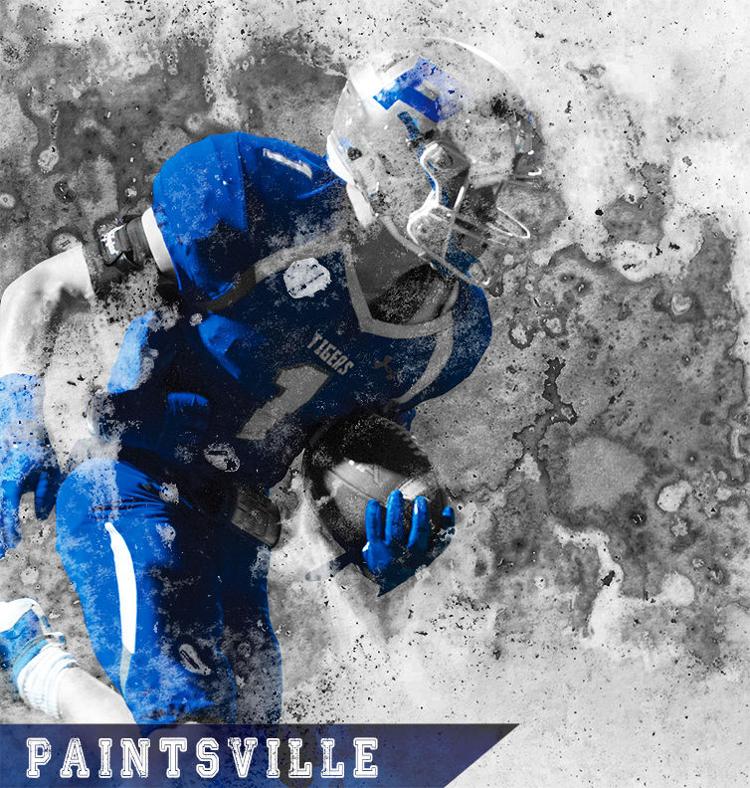 Class A 2019 UK Orthopaedics/KHSAA
Commonwealth Gridiron Bowl
Who: Pikeville (13-0) vs. Paintsville (11-3)
Kickoff: Friday, 2:00 p.m.
Location: Kroger Field, Lexington.
Coaches: Pikeville, Chris McNamee. Paintsville, Joe Chirico.
Notes: Pikeville rolled past Louisville Holy Cross in the Class A state semifinals, while Paintsville pulled out a 44-20 road win over Kentucky Country Day in the other semifinal game.
What better way to settle a rivalry than on the biggest stage in the state championship?
The new RPI system set this up.
Whether you're a fan of the system or not, it has put a rivalry on display in the state title game for the rest of the state to see.
Pikeville and Paintsville have already played once this season.
The Panthers pulled out a 9-8 win over the Tigers in Week 3.
A lot has changed since then.
Both teams have gotten better and better.
That game Paintsville, tried to take away Pikeville quarterback Isaac McNamee's deep passing. It worked somewhat, but since then, he's saw it a lot and has adjusted.
Paintsville showed what kind of defense it had that game against Pikeville.
The Panthers have a high powered offense and the Tigers were able to hold them under 10 points on the season. Pikeville is averaging 37 points per game this season.
In the first game, McNamee was 12 for 19 passing for 96 yards.
Cody Raines led the running attack with 69 yards and a TD on 21 carries.
Tanner Hamilton hit the would-be game winning field goal in the third quarter for Pikeville.
Then Jon Collum came up with an interception in the final minute of play to seal the win for the Panthers.
Paintsville came up with two turnovers which were huge for the Tigers in the first meeting.
Jake Hyden and Devin Hall each had interceptions for the Tigers.
On offense, Hyden was seven for 12 passing for 56 yards, but he threw two interceptions of his own.
John Walker Phelps led the rushing attack with 88 yards and a TD on 17 carries. Hayden added 77 yards on the ground as well.
Since the first game, Pikeville has been rolling.
The Panthers are undefeated on the season and haven't had a close game since Week 5 at Belfry.
Paintsville has had a tremendously tough road to Kroger Field. The Tigers knocked off Raceland in the second round, then edged Williamsburg 36-34 in the region championship game before going on the road and knocking off the No. 1 team in the Class A RPI ratings in Kentucky Country Day.
The two teams know each other.
There won't be any secrets or surprises.
Pikeville has speed for days on the outside edges, but really all over the field.
Paintsville is strong up front and they're a defense-first team, but Hyden and John Walker Phelps just make big play after big play on offense.
Jon Collum and the Pikeville linebackers are as good as anybody in the state.
Jaylyn Allen anchors Paintsville's defense.
Friday night, Isaac McNamee put on a show.
McNamee finished the night 14 for 21 passing for 300 yards and four TDs.
Jackson Hensley caught six passes for 110 yards and a TD, while Seth Pugh caught four balls for 103 yards and a TD. Clay Tinsley had two catches for 45 yards. Cody Raines had a 22-yard TD catch and Zac Lockhart caught one pass for a 20-yard TD.
Raines led the rushing attack with 60 yards and a TD on 14 carries. Carson Wright followed with 37 yards rushing.
Hamilton made all four of his extra-points.
In the first meeting, Hamilton's field goal turned out to be the difference. His kicking ability might be a major factor in this game as well.
Who 2 Watch: For Pikeville, watch Jackson Hensley. For Paintsville, watch John Walker Phelps.
Last season in the state championship game, Hensley had four catches for 155 yards and two TDs. That was in three quarters of play. He got injured and had to sit out the rest of the game.
That has stayed will Hensley all season.
The Panthers have been hungry all season and taking it one week and one game at a time.
Pikeville knows what's at stake and have been fueled by its one-point loss to Beechwood ever since.
He is as talented as any player you'll see during any of the six state title games this weekend.
Hensley has speed for days and he will be looking to pick up where he left off in last season's state championship game.
John Walker Phelps just gives it everything he has each week.
Don't expect anything less this Friday afternoon.
John Walker Phelps will and the Tigers will be making their first state title game since coach Joe Chirico took over the program.
They've been building and building to this point.
Now, they're there and a familiar foe is in between them and the state championship.
Paintsville has never won a state championship. The Tigers last state championship appearance was in 1985.
John Walker Phelps will have to deliver a big performance running the ball if the Tigers want to bring home their first-ever state championship.