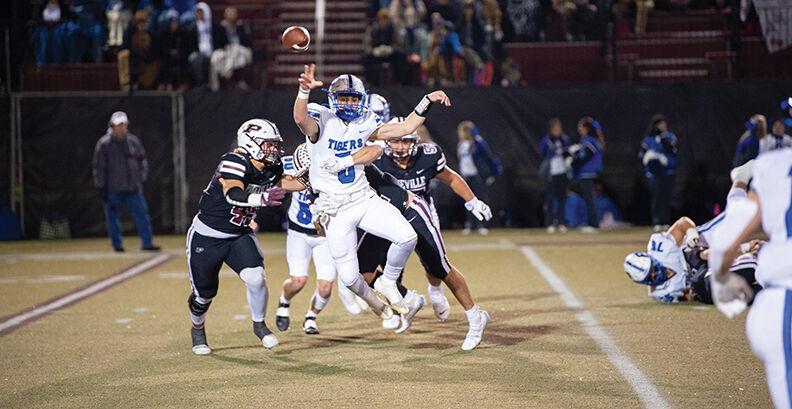 Pikeville just handed the ball off to Blake Birchfield.
That's all the Panthers needed to do as they cruised to a 43-7 win over Paintsville last Friday in the Class A region championship.
With the win, Pikeville (10-2) advances to the Class A state semifinals Friday at 7:00 at home against Newport Central Catholic.
The Panthers and Tigers both had to punt on their first possessions of the game.
On Pikeville's second drive, Blake Birchfield scored with 4:01 left in the first quarter to get the Panthers on the scoreboard. After a Paintsville penalty, Birchfield punched in the two-point conversion to give Pikeville an 8-0 lead.
Birchfield ran for 220 of the Panthers' 228 rushing yards on the night.
Birchfield finished the game with 220 yards and four TDs on 23 carries.
Quarterback Isaac Duty was eight for 11 passing for 57 yards and two TDs.
Westin Bevins had two catches for 23 yards and a TD. Brenden Anthony caught a 10-yard TD. Jeb Wilkerson, Grant Scott, Wade Hensley, Mikey Hager and Tayvian Boykins each caught passes as well.
Birchfield scored again with 8:44 left in the first half to push Pikeville's lead to 15-0 after Jacob Rogers' extra-point.
Birchfield then exploded for a 51-yard TD run with 6:26 left in the first half to push the lead to 21-0.
Paintsville finally put together a nice drive after that.
The Tigers recovered an onside-kick from Pikeville for the short field.
Harris Phelps had a big run to get deep into Pikeville territory.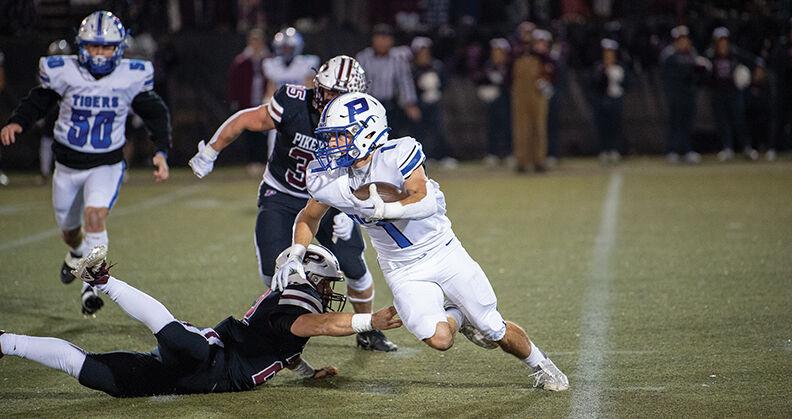 Then quarterback AJ James made a throw to Connor Fugate that resulted in a 26-yard TD pass with 4:37 left in the first half. Fugate got behind the Pikeville defense and James threw him open on a post as the ball was just over the safety's head and Fugate came down with the score. Fugate signed to play college baseball at the University of Kentucky earlier in the week.
Pikeville responded by marching down the field and Duty found Anthony for a 10-yard TD pass with 2:27 left in the first half to push the Panthers' lead to 28-7 over Paintsville.
Paintsville threatened to score again before the half, but Hensley broke up a throw from James in the end zone with no time left on the clock as the Panthers took a 28-7 lead in the halftime break.
Birchfield and Bevins added scores in the second half for the Panthers.
Pikeville's defense held Paintsville's offense to just 104 total yards in the game.
Paintsville finished the season with a 6-6 record.