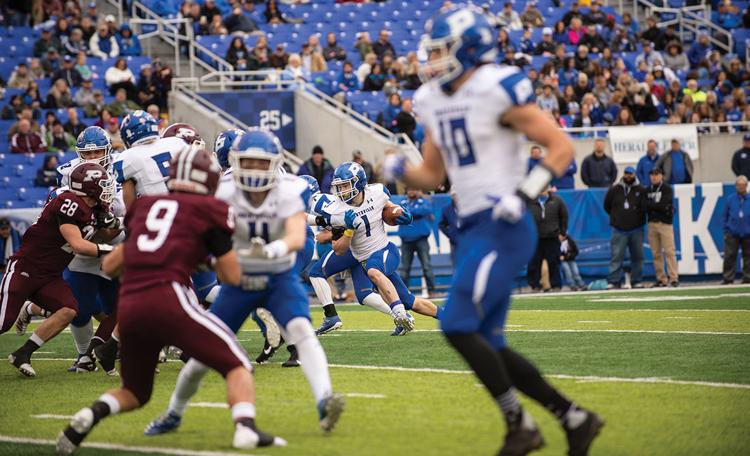 LEXINGTON — It just wasn't Paintsville's day.
The Tigers fell to Pikeville 43-0 in the Class A UK Orthopaedics/KHSAA Gridiron Bowl Friday afternoon at Kroger Field.
The Tigers got behind the eight ball early. Paintsville fumbled the ball on the first possession of the game and Pikeville's Brody Birchfield recovered and returned it for a TD with 11:44 left in the first quarter. Birchfield returned the ball 25 yards on the play.
Pikeville followed by forcing the Tigers to punt on their second possession.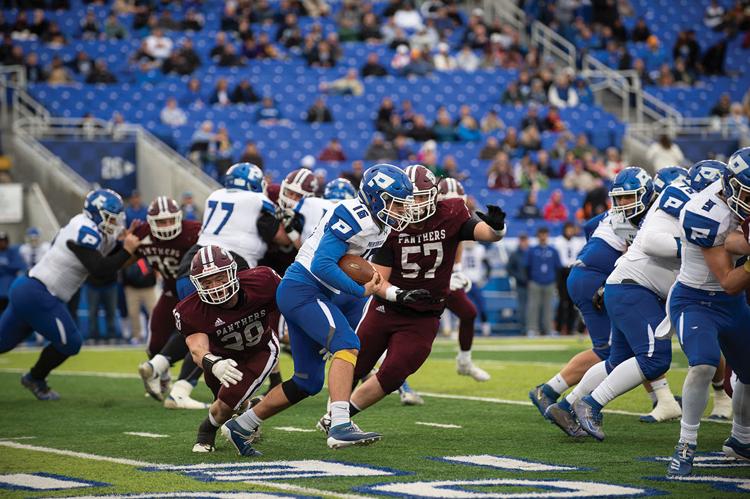 Panther sophomore quarterback Isaac McNamee found senior wide receiver Jackson Hensley for a 63-yard TD with 8:59 left in the first quarter. That pushed Pikeville's lead to 13-0.
The lead grew to 19-0 with 2:12 left in the first quarter as McNamee found Zack Lockhart for a 14-yard TD. Cody Raines punched in the two-point conversion to push the lead to 21-0.
Pikeville got on the scoreboard one more time before the first half ended. McNamee found Hensley for a 15-yard TD to push the lead to 28-0 at the break.
McNamee finished the game 13 for 21 passing for 215 yards and three TDs.
Hensley had two catches for 78 yards and two TDs. He had two TD catches in last year's state championship game as well.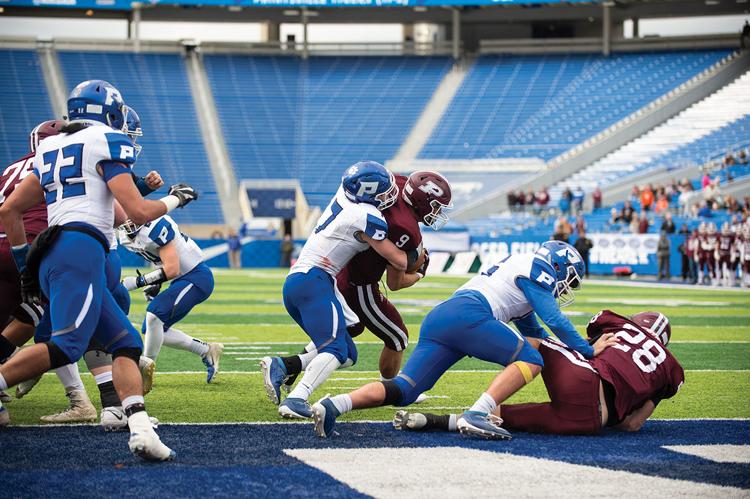 John Walker Phelps was the bright spot for Paintsville. He finished the game with 97 rushing yards on 15 carries.
Quarterback Jake Hyden was three for nine passing for 29 yards. He added 30 yards rushing on 12 carries.
In the third quarter, Collum rushed for a four-yard TD with 8:22 left. Hensley added the two-point conversion to get a running clock for the Panthers.
Raines added an one-yard rushing TD for the Panthers with 1:30 left in the third to set the game's final scoreboard.
Pikeville finished the season with a perfect 14-0 record and the Class A state championship.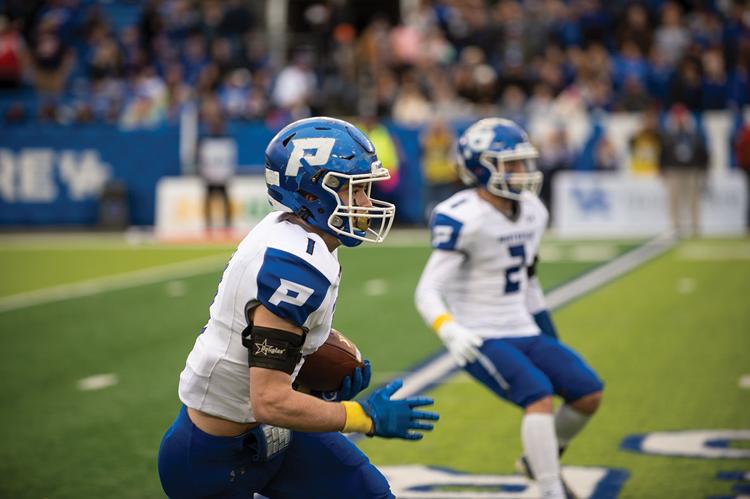 Paintsville finished the season with an 11-4 record.