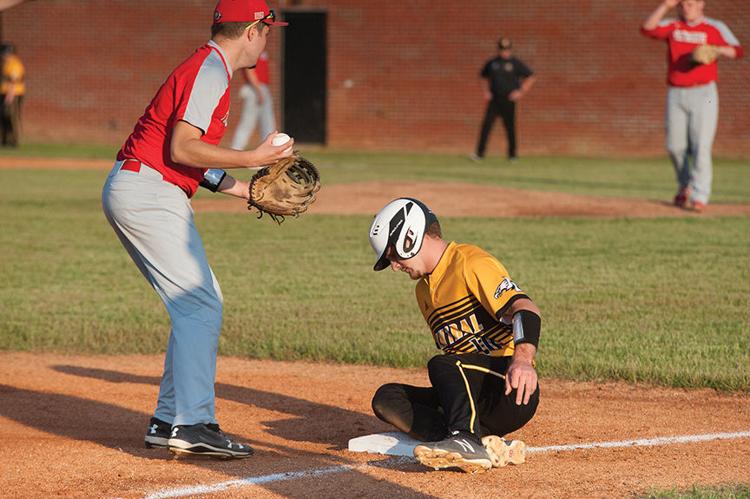 Johnson Central's Ryley Preece is one of the most multi-talented athletes we have seen in a while. Two-time state champion in football and leader of the baseball team; he can do it all.
It's tough to think of covid-19 and how our world is totally different now. Our lives have been completely altered by coronavirus and the fear still remains of the unknown.
 Preece, who, signed a few months ago to further his academic and baseball career at Morehead State, got robbed of the chance to play his senior year of baseball which would be wrapping up about this time, due to the pandemic.
Many seniors throughout the mountains didn't get to experience not only their final year of sports, but also their chance to go to prom and their graduation — gone.
It's important that we get sports started back as soon and as safely possible.
It's sad that Preece didn't get to play his senior year as the Golden Eagles would've most definitely been in the 15th Region title hunt once again and Preece possibly would've have been named KABC player of the year again.
All speculation of course, but the odds were pretty good.
Preece will make it back to the diamond again. He will be in Blue and Gold this time but he will be playing once again. It's just heartbreaking to think of he as all the other seniors throughout our region that had their senior season's ripped away from them.
As we have said since this pandemic started, we just hope to be back to normal soon, even if it is somewhat restricted or modified. The people are craving to watch live sports, no matter what the rules are to attend.
At least, Preece's career isn't over and he has at least four more years of college baseball ahead at MSU.