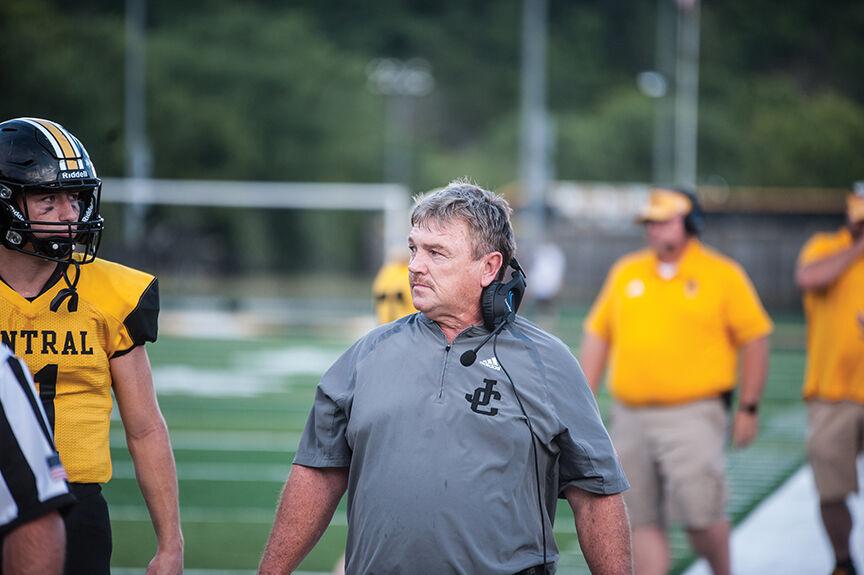 Hundreds of people gathered at Golden Eagle field Sunday afternoon. It wasn't your typical scene on the football field though, as the community gathered together to pray for Johnson Central football and wrestling coach Jim Matney.
Matney has been suffering from COVID complications and after hearing that he would need to be transferred to another hospital in West Virginia the community came together in support of the coach.
Players, both current and former, friends, family and media all showed up on short notice to show their support.
"A football team and program embodies the characteristics of their leader: tough, physical, competitive, and a team that you can never really count out when it comes to crunch time. And this right here might be one of those times Johnson Central's principal," Justin Arms said.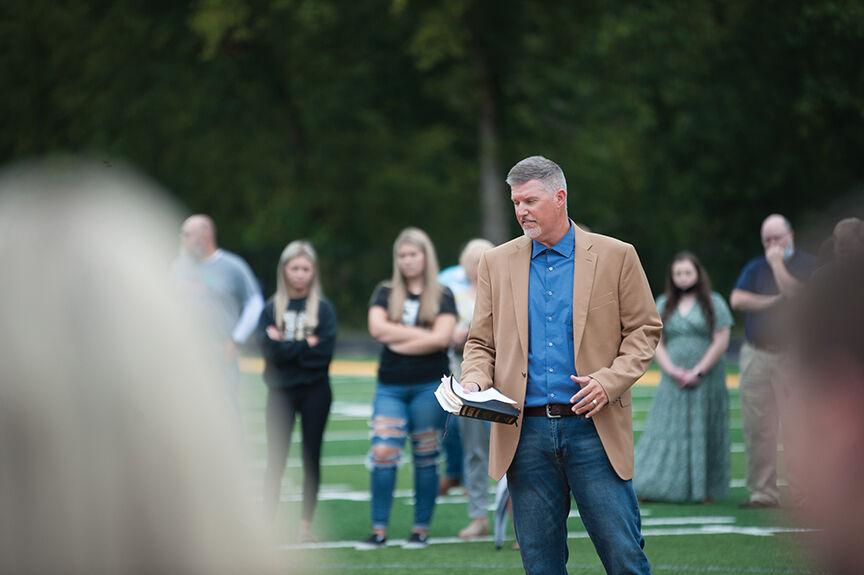 Coach Matney is a pillar of the community and it certainly showed Sunday. The Belfry graduate and football player moved to Inez and was head coach at Sheldon Clark until he made the switch to Johnson Central in 2004. Matney's presence was felt immediately as he took the Golden Eagles from 1 – 9 in 2003 to 7 – 3 in the following season. Coach Matney has brought two state championships to Johnson County, one in 2016 and another in 2019, as well as recording over 300 wins.
Coach Matney is also the head wrestling coach at Johnson Central.