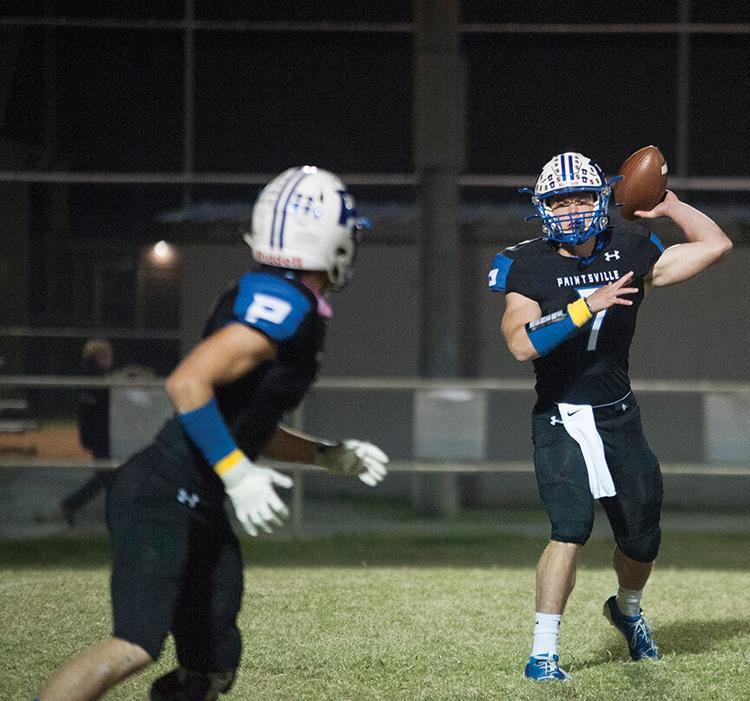 Who: Betsy Layne Bobcats (1-4) at Paintsville Tigers (5-2)
Kickoff: Friday, November 20, 7:30 p.m.
Location: Walter J. Brugh Complex, Paintsville KY.
Coaches: Betsy Layne, Scotty McCoy. Paintsville, Joe Chirico.
Notes: Paintsville played two more games than the Bobcats this season and with that comes game experience that gives the Tigers a significant advantage over Betsy Layne.
The Tigers are loaded with primetime skill players and an offensive line that has created ample opportunities for those skill players all season.
The Bobcats have had the past two weeks to prep for their playoff matchup, but on that same note, the Tigers had the week off last week to start preparing for this game. The Tigers and Bobcats were scheduled to play in the regular season, but due to COVID-19, both games were canceled.
Paintsville is currently on a two-game losing streak having lost to Letcher Central 18-7 in Week 8 ago and Raceland 23-20 the week prior to that.
A playoff win in district play could really help the Tigers confidence and prove that they are serious title contenders as the Class A state championship.
For the Bobcats, the team just recently picked up their first win in their last contest in an 18-12 win over Fairview in Week 8 of the regular season.
The Bobcats could see this as an opportunity to ride some momentum going into Friday's game in an attempt to upset the Tigers.
In the five games they have played in this year's odd season the Bobcats have slung the ball around the yard as Chase Mims has amassed 1,259 yards through the air along with 12 passing TDs.
However, that doesn't mean anything against a Paintsville defense that has superbly defended the pass all season long.
The Tigers have only allowed 239 passing yards on the season and have shown that their secondary is more than capable of not allowing big plays through the air.
Defensively for the Bobcats their paws will full trying to contain a offense like Paintsville, who has one of the more complete offenses is Class A.
The Tigers have put up 1,057 passing yards this season, 1,047 of which were put up by quarterback Jake Hyden.
Hyden has also thrown for nine TDs this season.
Paintsville has been just as successful running the ball as they have posted 1,567 yards and 26 TDs as a unit.
Who 2 Watch: For Paintsville, Harris Phelps. For Betsy Layne, Chase Mims.
Phelps is an explosive runner, proving that with his 639 rushing yards through seven games and his 10 TDs.
If Phelps can get going early then expect him to be a problem often because once he gets started he only gets better.
On the flip side, Mims will have to score every possession and make the most of every opportunity he gets against a stingy Paintsville secondary who, as stated earlier, doesn't like to give up big plays through the air.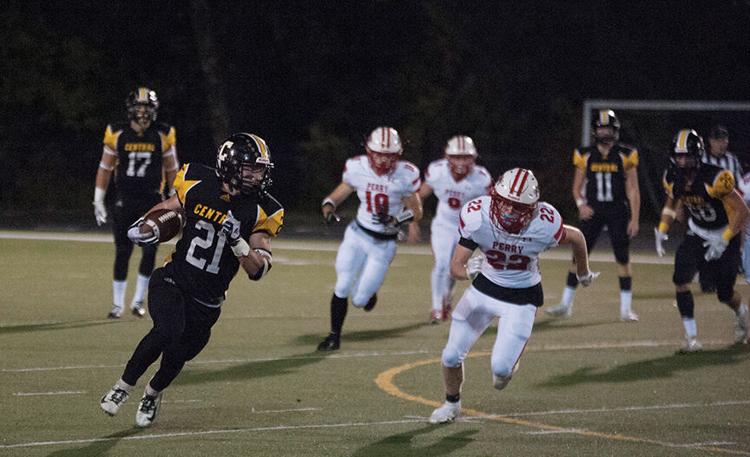 Who: Harlan County (3-5) at Johnson Central (7-0)
Kickoff: Friday, November 20, 7:30 p.m.
Location: Eagle Stadium, Paintsville.
Coaches: Harlan County, Warren Creech. Johnson Central, Jim Matney.
Notes: Harlan County ended the regular season with a 38-21 win over East Jessamine. Johnson Central's last game came in Week 8; the Golden Eagles picked up a 35-14 win over Belfry.
Johnson Central knocked off Harlan County 33-2 in the regular season.
The Golden Eagles were flagged for a holding call in the end zone; that was the only score the Black Bears got all game.
Johnson Central didn't put a running clock on Harlan County, though.
The Golden Eagle defense was stifling in the first meeting.
Harlan County only picked up 133 total yards of offense.
Running back Demarco Hopkins led the Black Bear offense with 59 rushing yards on 25 carries. Josh Turner followed with 50 yards on 18 carries.
Quarterback Cody Clayborn was three for nine passing for 13 yards with two interceptions. Turner completed his only pass for nine yards.
Johnson Central's defense was dominant to say the least.
Johnson Central's Dylan Preston led the Golden Eagles with 18 total tackles and two sacks. Mason LeMaster followed with 17 total tackles. Chase Price added 15 total tackles. Jacob Cain had 13 total tackles and Jesse McCoy added 12 total tackles.
Mason Lawson had both of the Golden Eagles' interceptions on the night.
On offense, the Golden Eagles were led by Preston.
Preston rushed for 185 yards and three TDs on five carries. He also caught a 49-yard TD pass.
Quarterback Grant Rice was two for two passing for 67 yards and a TD.
Zach Russell caught an 18-yard pass.
Lawson also added 49 rushing yards and a TD on three carries.
Johnson Central should be rested after picking up a physical win over Belfry in Week 8.
The Golden Eagles are looking to start another Class 4A playoff run.
Johnson Central has played in five straight Class 4A state title games.
The Golden Eagles are also the defending Class 4A state champion.
Who 2 Watch: Johnson Central's defense.
The offense and offensive line get a lot of credit this season and deservedly so, but the Golden Eagle defense has been just as impressive.
The Golden Eagles have two shutout wins on the season and have held four teams under 10 points this season.
Perry Central's 24 points is the most points allowed in a game all season.
Johnson Central held a good Belfry team to just 14 points on the night.
On the season, the Golden Eagles have only given up 63 points. That's an average of just nine points per game to opposing offenses.
If Johnson Central has another big game on defense, look for the Golden Eagles to advance to the district final round of the Class 4A playoffs.