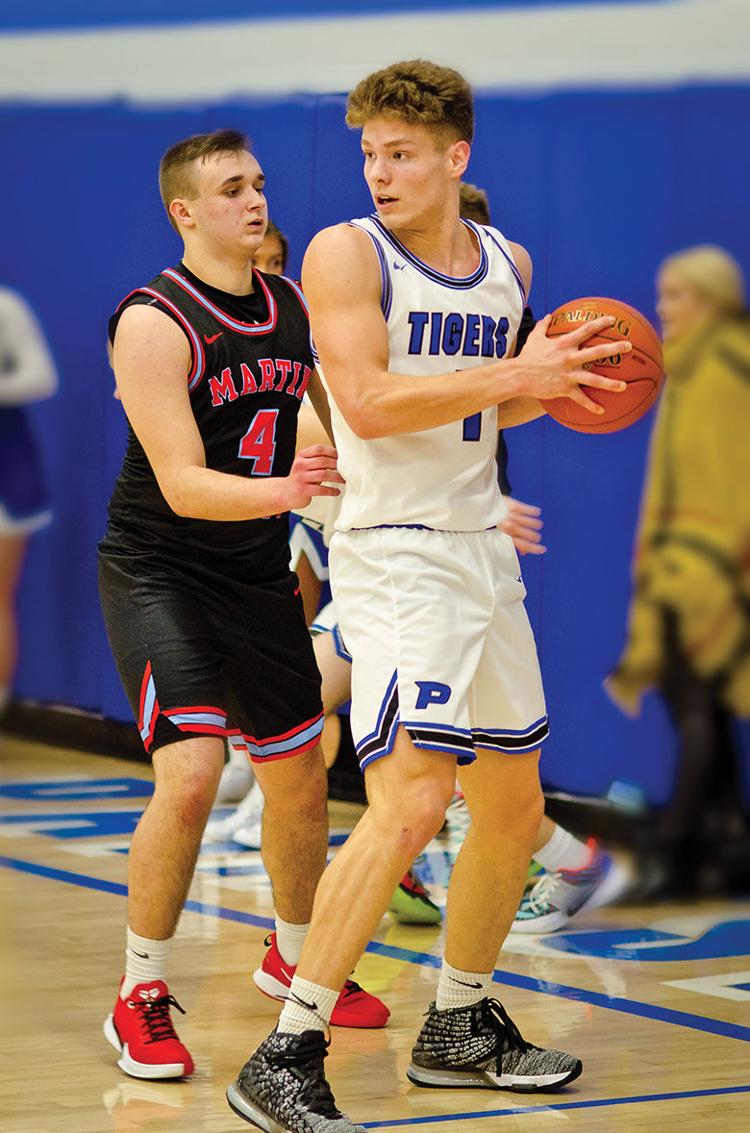 Paintsville picked up a huge win 57-48 win over 57th District rival Martin County Tuesday night.
The Tigers are off to a slow start this season. Paintsville has a 4-8 record so far.
Martin County has been playing well and looks to be a contender in both district and region play this season.
Colby Fugate had a big game for the Tigers scoring a team-high 21 points. Braxton Tharp followed with 16 points. Nick Keeton does what Nick Keeton does — he picked up a double-double. Keeton finished the night with 11 points and 13 rebounds. Baron Ratliff added five points and Ryan Gibson scored four.
Paintsville made 36 percent of its shots from the field (19 for 53). Martin County only shot 29.8 percent from the floor (14 for 47).
The Tigers connected on six of their 18 three-point attempts (33.3 percent)
Paintsville did hit the glass hard as the Tigers pulled down 47 rebounds.
Former Paintsville Tiger Brady Dingess led the Cardinals with a game-high 26 points. Ethan Smith-Mills followed with 10 points.
The Tigers held big man Trey James in check scoring the ball as James only finished the game with four points. He pulled down 10 rebounds, but the Tigers out rebounded Martin County 47-20 on the night.
Paintsville was scheduled to take on Johnson Central Friday night, but the game ended too late to be included in this edition of the Paintsville Herald.