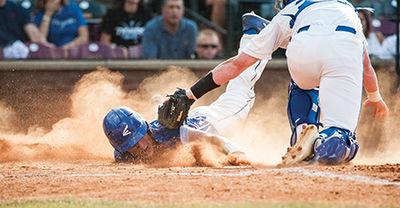 Paintsville's great season came to an end Saturday evening in Lexington.
The Tigers have had a successful season. Paintsville won the 57th District title and the 15th Region championship. 
The Tigers followed that with a 3-1 win over Christian County in the opening round of the Whitaker Bank/KHSAA State Baseball Tournament. 
Unfortunately for the Tigers, their run ended as Highlands picked up a 5-0 win Saturday during the quarterfinals of the state tournament. 
Highlands was able to get on the board early as Cooper Schwalbach walked to get things started. Schwalbach was able to advance to second on an error by Tanner Smith and to third on a passed ball, while Hunter Dreves was at bat. Sam Hennigan followed with an RBI single to right field allowing Schwalbach to score making it 1-0. 
Highlands would pile it on and put the Tigers in a hole early, totaling three runs in the bottom of the second inning.
Paintsville struggled offensively the entire game. The Tigers only had two hits the whole game. Ben Daniels and Matt Baldwin each singled. Smith, John Walker Phelps, Daniels and Ryan Gibson all drew walks, but the Tigers couldn't push any of the baserunners across home plate.
Highlands showed even more strength in the bottom of the fourth, scoring two more runs to make it 5-0 .
Highlands' pitcher Hunter Dreves threw a gem. Dreves tossed seven innings of work recording the shutout win. He gave up two hits and four walks, while striking out eight batters.
Smith suffered the loss for the Tigers. Smith tossed three innings of work and gave up four runs on four hits, while striking out six and walking six. Ryan Moore came on in relief and threw three innings of work. He gave up one run on four hits, while striking out three and walking one.
Smith lead the team with two stolen bases. Highlands ended up with eight total hits on the day in the 5-0 beatdown of the Tigers. 
With the win, Highlands advances to the Whitaker Bank/KHSAA State Baseball Tournament semifinals. The Bluebirds will face McCracken County in the final four at Whitaker Bank Ballpark at 8:30 p.m. on Friday evening. 
Paintsville ended its season with a 27-13-1 record.