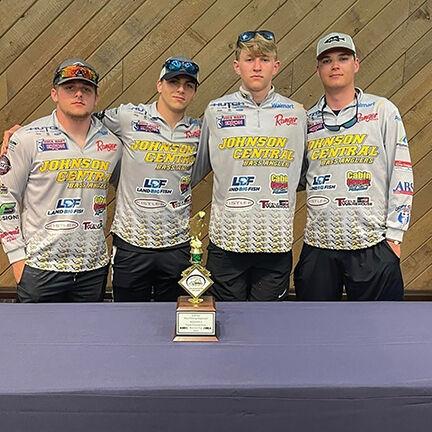 The 2023 KHSAA Boys'/Coed Bass Fishing State Championship concluded this weekend and both Johnson Central and Paintsville had strong showings on the water.
Of the 87 teams participating, the duo of Carson Holbrook and Bo McDonald of Paintsville came in with a 24th place finish. The two came up with two fish on day one for a weight of seven pounds and eight ounces. The second day was stronger, with Paintsville weighing in eight pounds and14 ounces. The two day total was 16 pounds and eight ounces, just fvne ounces ahead of 25th place Boyle County and trailing Burgin by eight ounces.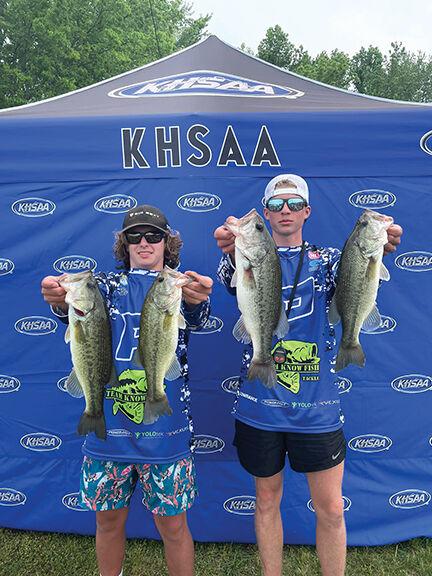 Johnson Central's first two-man boat consisting of Nick Arrowood and Blake Blanton  had a solid first day weighing in at six pounds and six ounces on three fish.
The second day came up with a disappointing two points and eight ounces to drop them down the leaderboard. They finished with a total of eight pounds and 14 ounces.
Johnson Central second boat placed 72nd in the event with  a day one total of two pounds and four ounces. The second day saw the Golden Eagle duo of Jacob Grimm and Austin Slone fair a bit better, netting a total of three pounds and 11 ounces for a total of five pounds and 15ounces. 
The duo of Dade and Brock Vincent won the statewide competition with a max total of 10 fish, with a final weight of 34 pounds and 11 ounces.