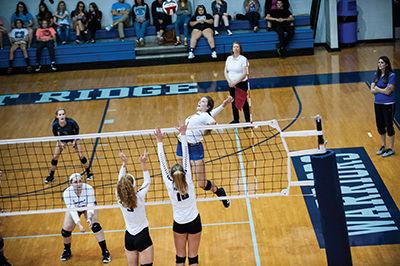 LEXINGTON — The Kentucky Volleyball Coaches Association (KVCA) has announced the 2018 KVCA Team Academic Award winners. Paintsville, under the tutelage of head coach Dawn Kinner, is among the honorees. 
Through a Signature Affiliate Partnership with the American Volleyball Coaches Association (AVCA), the teams being recognized were able maintain academic excellence for the entire 2017/18 academic school year. To qualify, teams must maintain at least a 3.30 cumulative team grade-point average on a 4.0 scale. Nominations for the award took place throughout the month of June and were accepted by the AVCA.
Along with Paintsville, winners of the academic award are Brown, Christian Fellowship, Covington Latin, Frederick Douglass, Henry Clay, Ohio County, Scared Heart, Scott, Walton-Verona, West Jessamine and Wolfe County.
Paintsville is the reigning 15th Region champion. The Lady Tigers ended the 2017 season 33-5.
Paintsville is scheduled to visit Shelby Valley for its season opener on Thursday, Aug. 9.