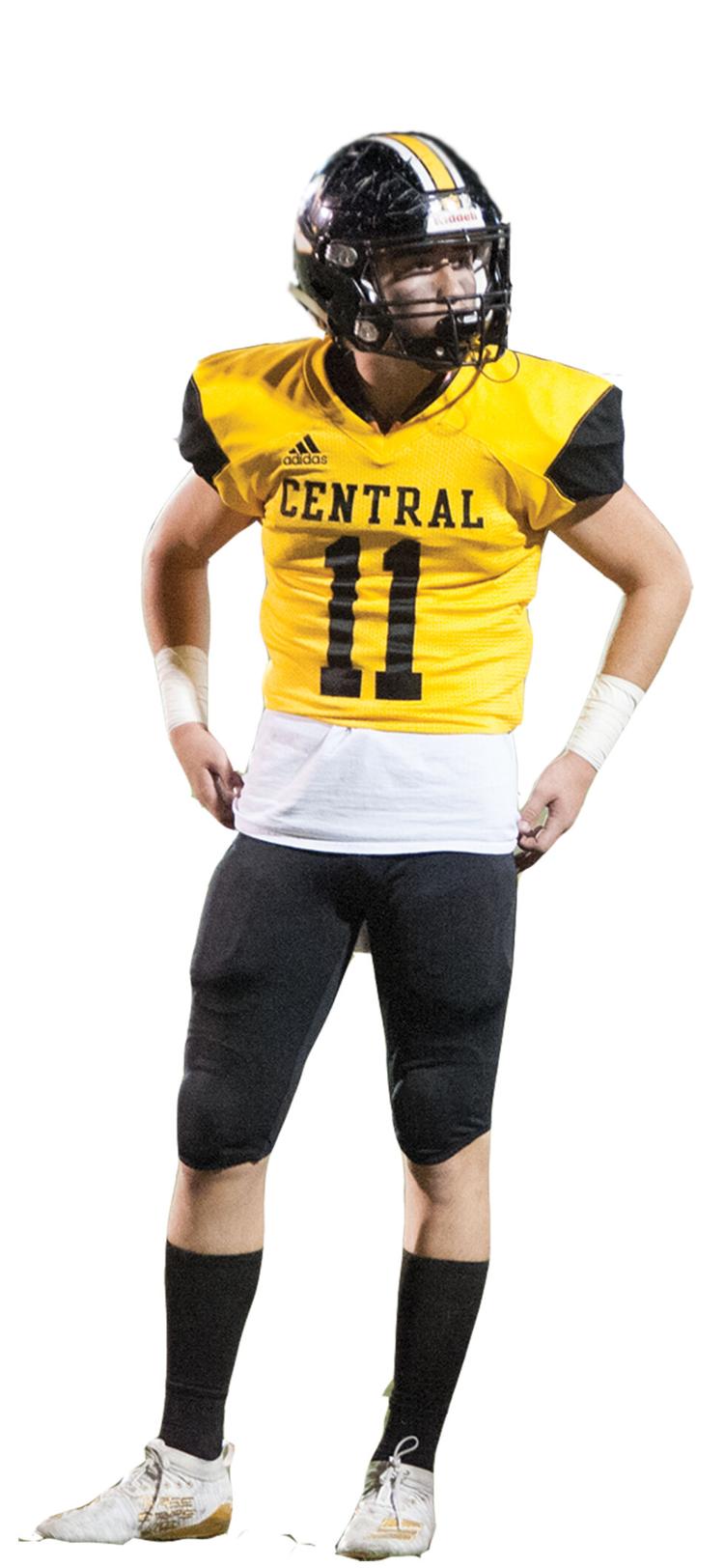 The Johnson Central Golden Eagles have a new gunslinger in town.
Junior quarterback Grant Rice is taking over the reigns of the Johnson Central offense.
The Golden Eagle offense galloped to an astonishing 4,526 rushing yards and 68 total TDs last season.
Johnson Central also did what it had to through the air, passing for 1,289 and 18 TDs.
Rice is stepping into the role of the sheriff in charge of leading a talented offense and his love for the game is something that has made him a leader on this Golden Eagle squad.
"I started playing football in kindergarten in the Johnson County flag football league," said Rice. "From then on, I've been in love with football and the community that surrounds it here."
Rice has played quarterback since his early days and has spent the last two years learning under one of the most successful QBs in the school's history; Ryley Preece.
It's now Rice's chance to make his mark on the storied program.
But what is it that is going to keep Rice and the Golden Eagles rolling like they have for years?
"I know anyone that wears Central on their chest, coaches included, are going to bring 110 percent every Friday night," said Rice. "Everyone is always invested, even the community and I know that all of them will do whatever they can to help me no matter what and it will help to have the environment that our fans are a big part of."
However, Rice knows his guys up front are going to be a main staple of success for Johnson Central.
"They are real experienced and ready for anything," stated Rice. "They work so hard in the offseason and as the season goes, they will only get better week-after-week and ultimately help us reach our main goal at the end of the year."
Most will assume that goal is making a push to win another state title.
With any successful program like Johnson Central that kind of goal is expected and with the talent on this year's team it is a goal that is very much in reach.
Rice will be leaning on the guys around him early on and for good reason with a runningback like Dillion Preston in the backfield.
"One of most experienced backs is Dillion Preston," said Rice. "He is going to lead us a lot this year and has worked extremely hard in the offseason to be the best he can be for us."
Rice was also quick to highlight some of the younger talents we may get a lot of playing time for the Golden Eagles.
"Some of the younger guys like Mason Lawson (sophomore) are really going to step in and help us out this year," Rice said.
Rice may have been the backup QB the last two years, but he played a major role on the defensive side of the ball for Johnson Central as one of its leaders in the defensive backfield.
Rice accounted for 51 total tackles (24 solo and 27 assisted tackles) last season along with an interception and a fumble recovery.
Rice was a key cog in the defensive wheel for the Golden Eagles last season and knows the kind of mentality it takes to play for a defensive unit like Johnson Central.
"Its just 100 percent focus every minute of every game," Rice said. "You know exactly what the other team is going to do and you watch so much film and understand your job in each formation and trust your guys to their job and as long as you stay focused, the rest takes care of itself."
For Rice and every athlete in any high school sports, this offseason has been an unusual one to say the least.
But what is it that Rice worked on in the offseason that will put his and his team's game over the top?
"I have just been trying to work on my arm strength and have that better for this year," said Rice.
This is interesting because if Rice is able to hit the deep ball, then the running lanes for guys like Preston and Lawson are going to be huge.
The ability to push the ball down field will keep a lot of defenses from stacking the box and solely focusing on stopping the rushing attack Johnson Central utilizes so well.
Johnson Central is prepping to take on Bell County in Week 1 and Rice believes that even from afar the football community at Johnson Central will be a huge key to success.
"I just want everyone to know that the community around Johnson Central football is amazing," said Rice. "The effort and focus they give us is always at 110 percent and its just always nice to be around and know we have that in our back pocket."