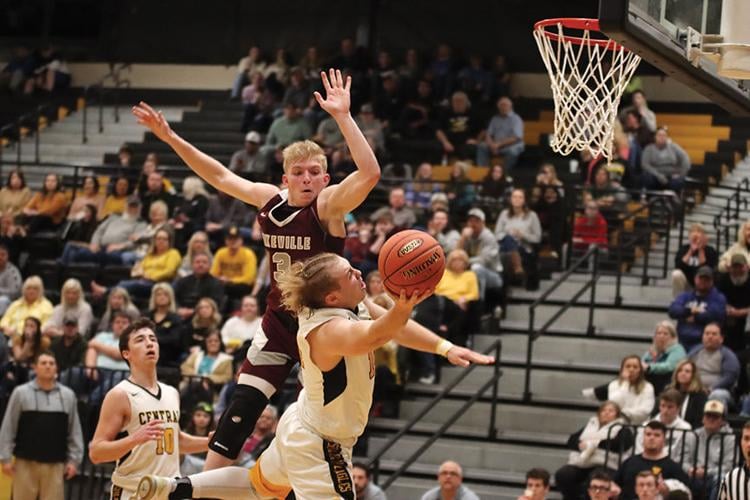 After falling to Russell 83-81 in overtime Saturday, the Golden Eagles rebounded with a 75-58 win over Pikeville Monday night.
Isaiah May had a game against Russell. May had a double-double for the Golden Eagles. He scored 39 points and pulled down 12 rebounds in the loss. May was 14 of 27 from the field and knocked down six of his 12 three-point attempts on the night.
MCory VanHoose followed with 11 points and Kamen Slone also reached double figure scoring with 10. Commor LeMaster added eight points. Ryleh McKenzie scored five. Seth Williams and Grant Rice each added three points. Bryson Hackney chipped in with two points.
The Golden Eagles shot 42 percent from the field.
Johnson Central pulled down 39 rebounds.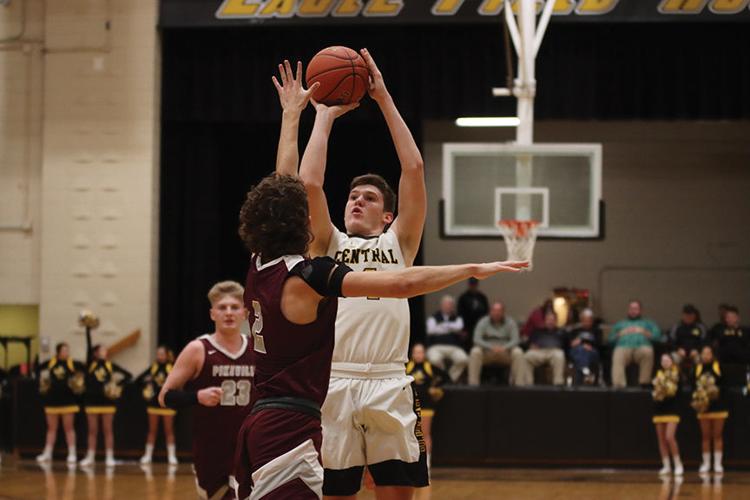 In a rematch of last season's 15th Region championship game, the outcome was the same as the Golden Eagles picked up a big 75-58 win over Pikeville.
May had another monster performance as he scored 35 points and pulled down 11 rebounds in the win. He was 12 of 18 from the field and made seven of his 11 three-point field goals.
VanHoose followed with 21 points and seven rebounds; he made two of his three three-point attempts.
Rice also reached double figure scoring with 13 points. LeMaster added three points and Williams scored two. Toby Spriggs chipped in with one point.
Johnson Central shot 45 percent from the field and pulled down 33 rebounds.
The Golden Eagles (7-5) are scheduled to visit Floyd Central tonight before visiting Betsy Layne Thursday and cross-town rival Paintsville Friday night.