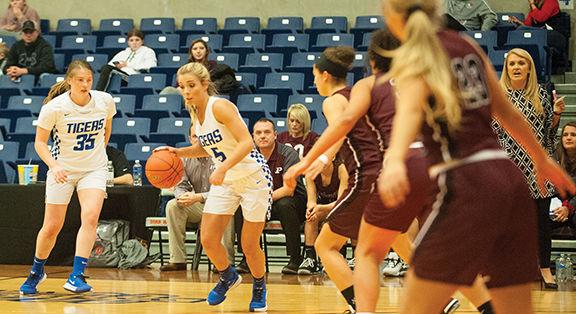 Pikeville jumped out to an early lead over Paintsville in the opening round of the 15th Region All "A" Classic at the Appalachian Wireless Arena Thursday night and never looked back.
The Lady Panthers cruised to a 54-22 win over the Lady Tigers.
Pikeville jumped out to a 15-6 lead after the first period of play. The Lady Panthers' lead grew to 29-12 at the halftime break. Pikeville outscored Paintsville 25-10 in the second half of play.
Kelsey Jo Tackett led the way for Pikeville with a game-high 14 points and four rebounds. Alivia Gearheart followed with 11 points, six rebounds, three assists and two steals. Kirsten Cole-Williamson just missed a double-double with nine points and 12 rebounds. Trinity Rowe added six points, while Leighan Jackson added five points. Kylee Hall added three points, while Emma Ratliff, Alexia Wilkerson and Michaela Hunter each scored two points.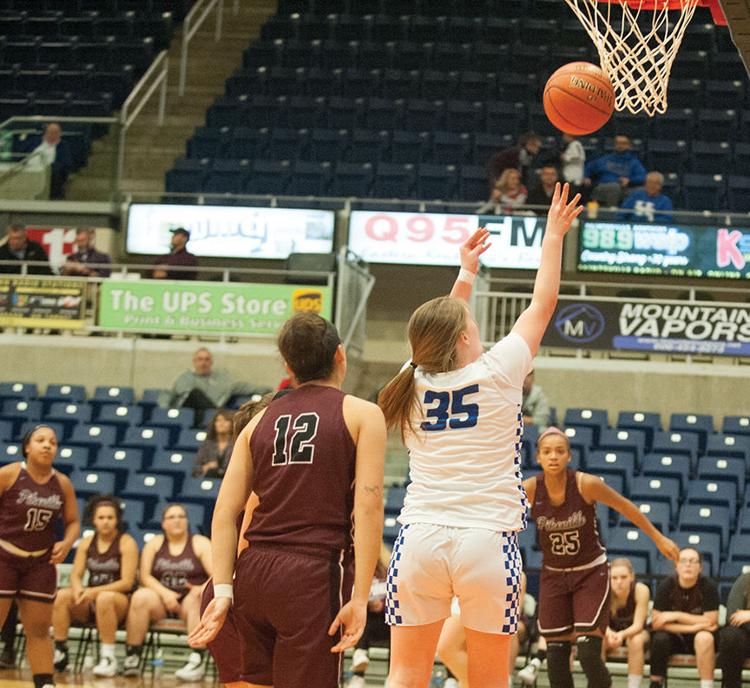 Pikeville held Paintsville to just 22.5 shooting from the field during the game, while the Lady Panthers shot 37 percent from the floor.
The Lady Panthers out rebounded Paintsville 33-27.
Camryn Helton and Emilea Preece led the way scoring for Paintsville with six points apiece. Chloe Hannah added four points. Ava Hyden, Hope Auxier and Izzy Chirico each scored two points.
Pikeville (11-3) advanced to play Jenkins in the 15th Region All "A" Classic last night. The game ended too late to be included in this edition of the News-Express.
Paintsville (6-9) is scheduled to host 57th District rival Johnson Central at 7:30 p.m. Monday night.
Pikeville 15    14    14    11    — 54
Paintsville    6    6    6    4    — 22
Pikeville — Kelsey Jo Tackett 14, Alivia Gearheart 11, Kristen Cole-Williamson 9, Trinity Rowe 6, Leighan Jackson 5, Emma Ratliff 2, Alexa Wilkerson 2, Michaela Hunter 2.
Paintsville — Camryn Helton 6, Emilea Preece 6, Chloe Hannah 4, Ava Hyden 2, Hope Auxier 2, Izzy Chirico 2.