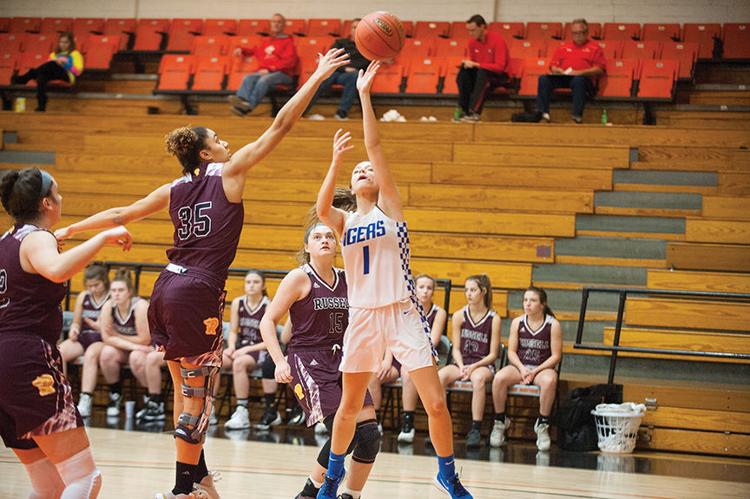 The Paintsville Lady Tigers went 0-2 this weekend in the City Between the Lakes Shootout.
Paintsville fell to Berea 51-40 in the opening game and fell to North Laurel 64-34 in the second game on Saturday
With the losses, Paintsville falls to 6-8 on the season. The Lady Tigers have lost six straight games.
Chloe Hannah led the way for the Lady Tigers with a team-high 15 points against Berea. Emilea Preece followed with 12 points and five rebounds.
Ava Hyden had a solid game with eight points and five rebounds.Camryn Helton scored four points and pulled down a team-high six rebounds. Izzy Chirico chipped in with one point.
The Lady Tigers only shot 26 percent from the field.
Paintsville pulled down 22 rebounds.
Preece led the Lady Tigers in scoring with 11 points.
Hannah followed with eight points and seven rebounds for Paintsville. Hyden added added six points and Destiny Trimble chipped in with five. Helton and Emma Keeton each scored two points.
The Lady Tigers only shot 29 percent from the field.
Paintsville pulled down 26 rebounds as a team.
The Lady Tigers are scheduled to take on Pikeville Thursday night in the opening night of the 15th Region All "A" Classic at the Appalachian Wireless Arena.