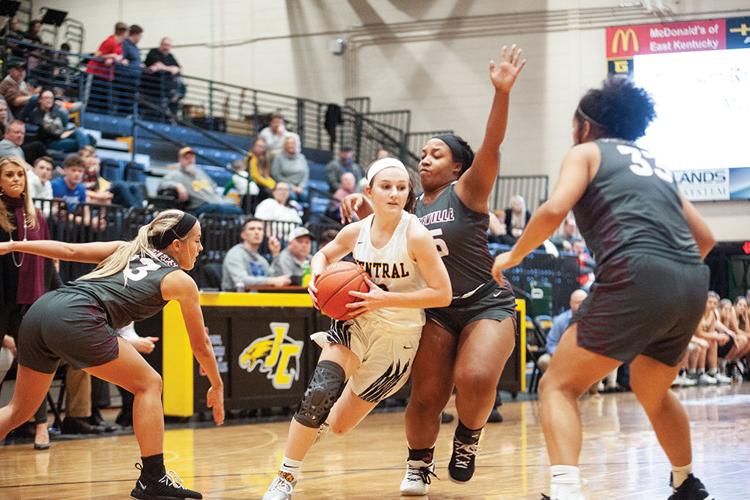 It was a rematch of last year's 15th Region Tournament title game Thursday night as the Pikeville Lady Panther's travelled up U.S. 23 to visit Johnson Central. The Lady Golden Eagles were dominant in the first half, but fell to the defending region champs, 55-45.  
Johnson Central guard Sammi Sites helped propel the Lady Golden Eagles to a 15-9 lead after one period of play on eight first quarter points, six of those eight points coming off of three pointers.
Pikeville chipped away at the lead in the second quarter, but Johnson Central held strong as the Lady Golden Eagles took a 28-26 lead into the locker room. Emma Ratliff's three-pointer with 40.3 seconds to play before the break cut it to two and gave the Lady Panthers some much needed momentum.
The Lady Panthers finally broke loose to start the third. Kelsey Jo Tackett tied the game right out of the gate with her shot off the glass with 7:48 to play. Tackett scored eight in the third quarter alone and got some help down low from teammate Kirsten Cole-Williamson, who added five in the frame to give Pikeville a 41-36 advantage heading into the final period.
The Pikeville defense stepped up as the Lady Panthers held Johnson Central to just nine points in the fourth. The Lady Panthers poured in 14 on their end to go on for the 10-point road win at 55-45.
Pikeville was led in scoring by Tackett with 20 points. She also hit four three pointers on the night. She was followed by Cole-Williamson with 13 points. Ratliff added nine points in the win. Trinity Rowe chipped in eight points. Alexia Wilkerson scored three points and Leighan Jackson added two.
Johnson Central was led in scoring by Sammi Sites with 23 points. She was also four for four from the charity stripe. She was followed by Kelci Blair with seven points. MacKinley Cantrell poured in five points in the loss, while Kailyn Vannoy and Taylor McKenzie each added two.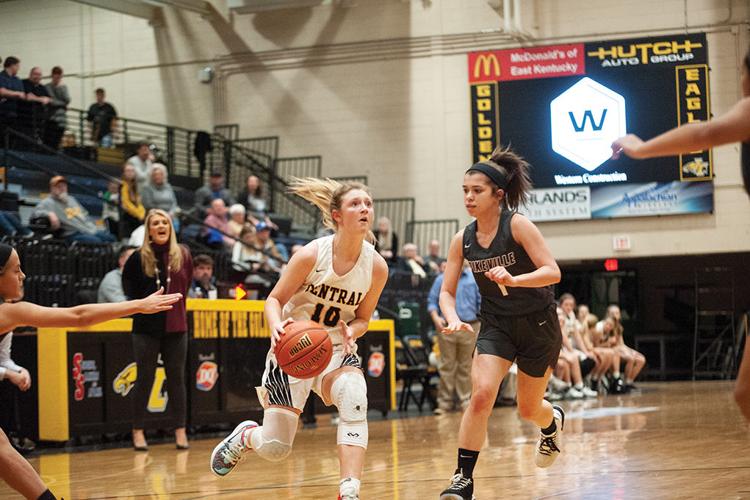 Pikeville (3-0) will be back in action Saturday when the Lady Panthers travel to Perry Central for a 7:30 p.m. tip.
Johnson Central ( 0-4) will also be in action December 14th as they travel to Bell County for the Peggy Moore Classic. Game time is set for 1:30 p.m.