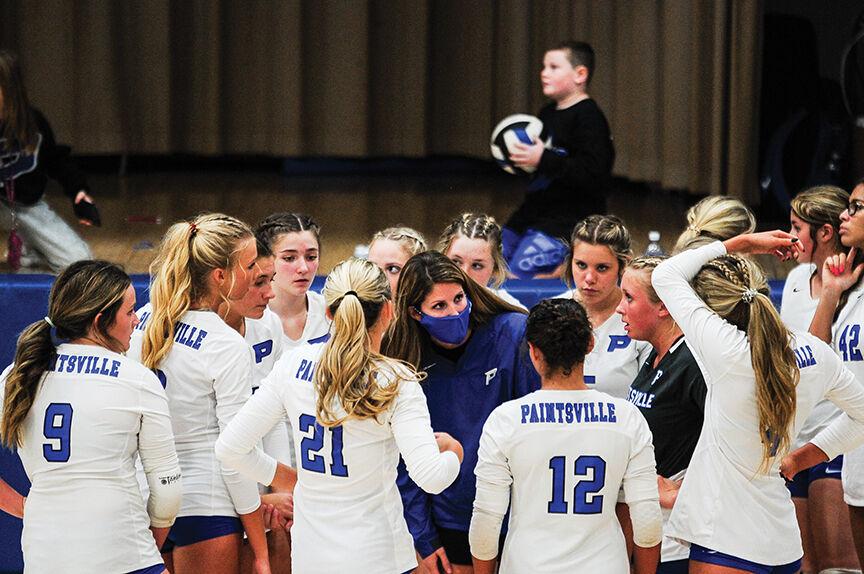 Dawn Kinner showed up in 2010 at Paintsville High School as the new volleyball coach.  
In the 12 seasons as head coach, she has found success at every level and has compiled a long list of accomplishments to become one of the most successful coaches in the area.
Last Thursday, after defeating Pike Central, she was able to add another accomplishment to that list.
Win number 300.
An impressive feat for any coach in any sport, Kinner insists it's not about the wins or losses.
"At the end of the day, I don't count wins or losses. It's not about me, it's about the players that come through our program and the work they are willing to put in to reach the level of success we strive for." She said.
The Lady Tigers have made it the standard to have success over 12 seasons they've been paired up with Kinner as the head coach.
In her third season at the helm, she won her first 57th District championship against Johnson Central in a 3-0 victory.
Since that first win in 2012, the 57th District has belonged to Kinner and the Lady Tigers, winning the title every season since.
That's enough of an accomplishment for any team to strive for, especially if you're one of the three other teams in the district that have gone almost a decade without a district title.
But not Kinner.
In 2017 she added another title to her list – 15th Region champion.
It's starting to seem like Kinner is only going to get better as she goes, stacking up two more regional trophies (2018, 2020) in the three seasons after her first in 2017.
Kinner says those regional titles – as far as her collection of 300 wins, would have to be her most memorable.
"There are so many memories from teams over the last 12 years, but the most memorable have to be when we won the first regional championship for our program and the other two that followed," Kinner said. The hard work those teams put in during the season and off season was outstanding, and to see it pay off for them was something I'll always take with me."
She added, "Coach Jessica Davis has been right here with me for a majority of those years and I'm very proud of the program we have built. Teaching the importance of teamwork, hard work, and accountability is what helps us achieve the wins and whether it's 100 or 300, what we learn from those wins is ultimately what really matters."
Coach Kinner and her squad are currently sitting at 28-7 this season, and are a perfect 6-0 in district play heading in to the post season.