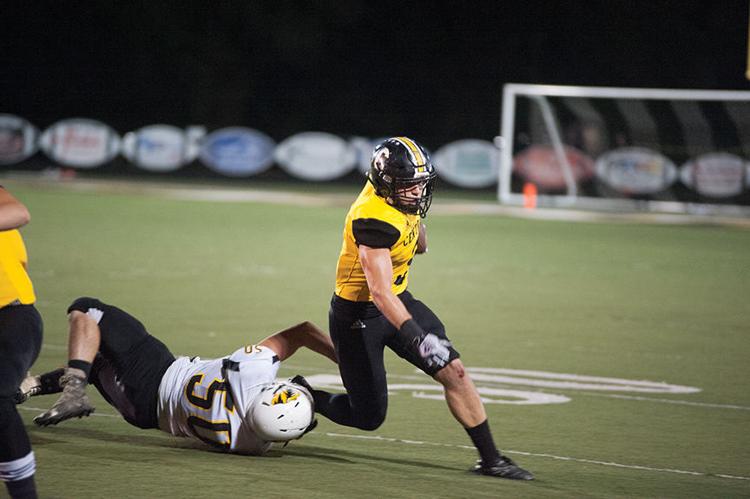 The Johnson Central Golden Eagles improved to 6-0 on the year Thursday night as they rolled the Tigers from Clay County 44-0.
Many games around the area were moved back to Thursday evening as most schools were on Fall Break. To the Golden Eagles, it was just another day at the office as the running and passing attack proved too much to handle for Clay County.
Running back Devin Johnson put Johnson Central on the scoreboard first as he broke a 15-yard run down the sideline and into the end zone with 8:44 to play in the opening quarter. Kicker Jake Headly kicked through the uprights to make it a 7-0 lead early on.
Cody Rice found pay dirt four minutes later as he punched it in from four yards out to extend the Johnson Central lead. Headly"s kick brushed the outside of the goal post by inches, but they still held a 13-0 lead with 4:07 to play in the first.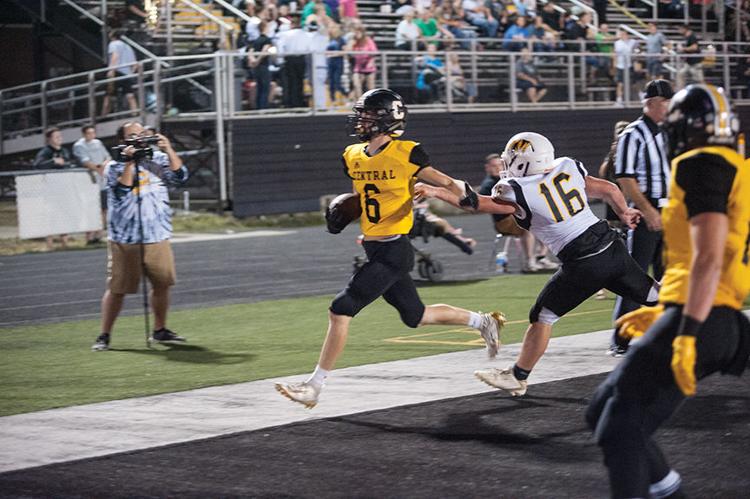 Johnson Central continued the ground and pound to start the second. An unfamiliar face played running back in the second quarter as Toby Spriggs found the end zone just 15 seconds into the start as he cut the corner to score. Spriggs' dad Jeff, who, had emergency surgery on Thursday for a brain tumor is battling cancer, but the diagnosis is good. With some chemotherapy, he should recover and we wish him the best. Spriggs' TD pushed the Golden Eagle lead to 20-0.
Ryley Preece, inched the game closer to a running clock when he found Seth Daulton for the TD pass with 8:10 to play before the break to go up 27-0. Johnson, who, had 120 yards in the first half alone, broke for a huge 69 yards TD run with 3:24 to go before heading to the locker room put Johnson Central up 34-0.
The Golden Eagles held Clay County to just 83 total yards in the first half. Bryce Tackett added to the total a he ran it in with 11:06 to play, starting the running clock as the Golden Eagles went up 41-0. Headly attempted to put the icing on the cake from 33 yards out, but missed the kick. He redeemed himself at the 2:00 mark as he made good on the 25 yard attempt and would put it through to give Johnson Central the 44-0 win.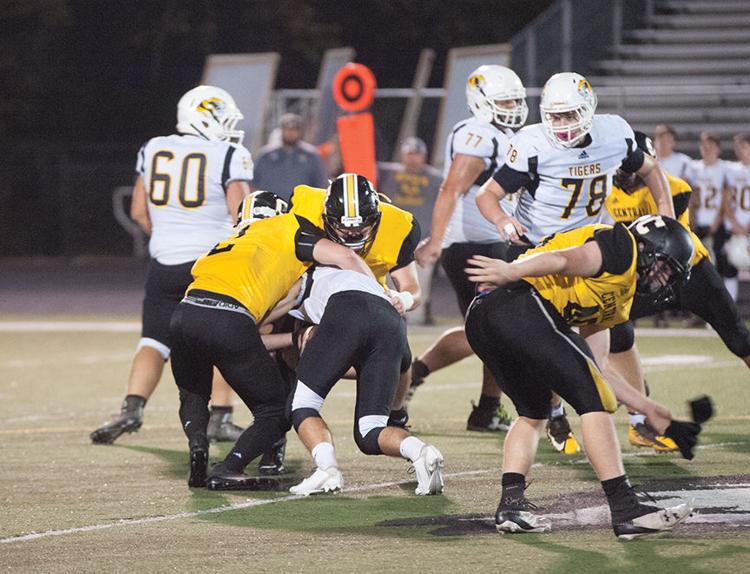 Johnson Central (6-0) looks to remain perfect next week as they travel to Perry County Central to face the Commodores. Game time is set for 7:30 p.m. Clay County (3-3) will be on the road once again as they travel to Whitesburg to take on Letcher County Central. That game is also scheduled for a 7:30 p.m. kickoff.