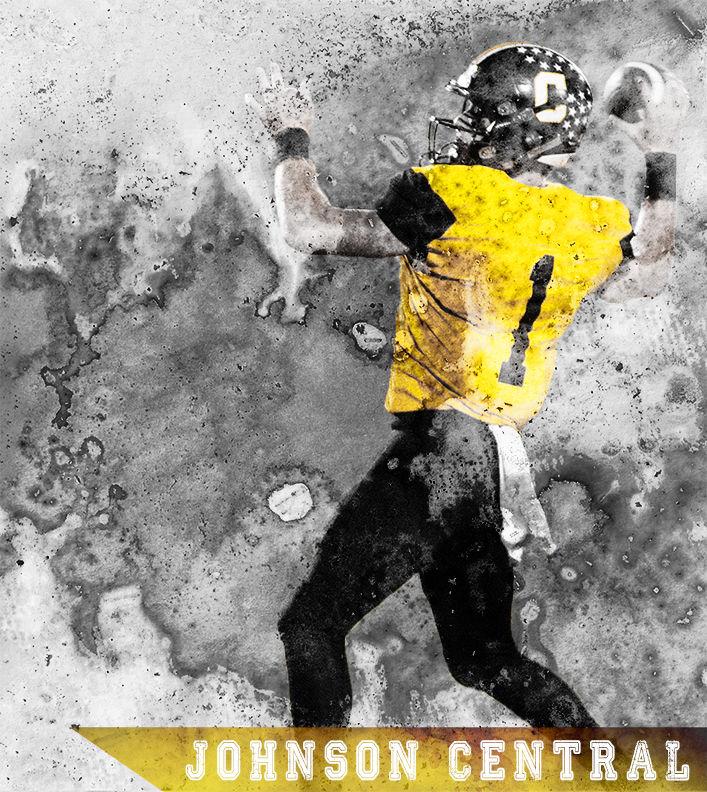 Class 4A 2019 UK Orthopaedics/KHSAA
Commonwealth Gridiron Bowl
Who: Boyle County (14-0) vs. Johnson Central (14-0)
Kickoff: Saturday, 4:30 p.m.
Location: Kroger Field, Lexington.
Coaches: Boyle County, Chuck Smith. Johnson Central, Jim Matney.
Notes: Boyle County picked up a 31-14 win over Central, while Johnson Central cruised past Madisonville-North Hopkins 52-14 last week in the Class 4A semifinals.
Boyle County and Johnson Central have been on a collision course towards each other all season.
They are the only two teams left standing in Class 4A and they are both undefeated this season.
Boyle County moved up from Class 3A this season. The Rebels aren't any strangers to Class 4A completion, though. Boyle has won multiple state championships at both Class 3A and Class 4A over the years.
The Rebels last state championship came in Class 3A in 2017.
On the season, Boyle County is a throw first offense. Quarterback Reed Lanter leads the way for the Rebels with 2,977 passing yards on 161 for 220 passing with 39 TDs.
Reese Smith leads Boyle County's receivers with 51 receptions for 1,353 yards and 19 TDs. Really Colwick follows with 23 catches for 463 yards and five TDs. Cameron Yates has 24 catches for 340 yards and five TDs. Cole Later has 27 catches for 318 yards and five TDs.
Will McDaniel is the leading rusher for Boyle County. He has rushed for 827 yards and 16 TDs on 108 carries. Andrew Sacco follows with 634 yards and 10 TDs on 98 carries. Landon Bartleson has rushed for 404 yards and 12 TDs on 46 carries.
Boyle County has recovered 15 fumbles this season.
Ezarious Roller leads the Rebel defense with 89 total tackles and a sack. Wilson Kelly follows with 84 total tackles and four sacks.
The Rebels have 25 sacks as a team on the season.
Smith leads the secondary with seven interceptions. He has returned one for a TD. Bartleson has three interceptions.
Boyle County has 16 interceptions as a team.
On the season, Boyle County has outscored its opponents 710-132. That's an average of 50 points per game, while the defense is holding opponents to 9.42 points per game.
Johnson Central has outscored its opponents 656-135. The Golden Eagles are averaging 46.85 points per game, while holding its opponents to 9.64 points per game.
Johnson Central hasn't really had a close game all season. The Golden Eagles' closest contest came in Week 2 when they knocked off Capital, W. Va. 28-13.
Last week, Johnson Central rushed for 522 yards against Madisonville-North Hopkins. Devin Johnson led the way with 280 yards rushing and two TDs on 21 carries. Dillon Preston followed with 114 yards and a TDs on 11 carries. Cody Rice added 73 yards and two TDs on eight carries. Mason Lawson added 49 yards. Quarterback Ryley Preece rushed for a TD as well.
Preece was one for two passing for 39 yards and a TD.
Seth Dalton caught the 39-yard TD from Preece.
Preston led the defense with 13 total tackles and two and 1/2 sacks.
Who 2 Watch: Quarterback Ryley Preece.
This will be Preece's fourth straight state championship start at quarterback.
He won the state title in his freshman season for the Golden Eagles.
What better way to end his career than the way he started it — with a state championship.
Johnson Central is 1-3 in Class 4A state championships.
Preece could bring home his second and the school's second state title in four years.
Preece has a big offensive line and plenty of weapons in the backfield.
Last season, Johnson Central fell short 14-12 in the state championship game to Franklin-Simpson.
He was one for five passing last season for 69 yards. He rushed for nine yards on eight carries.
In his sophomore season, he was four for nine passing for 180 yards and two TDs. Johnson Central lost to Franklin-Simpson 35-21.
The Golden Eagles beat Franklin-Simpson 48-0 in his freshman season.
If Johnson Central wants to bring home another state title look for Preece to be a difference maker with both his arm and his legs.