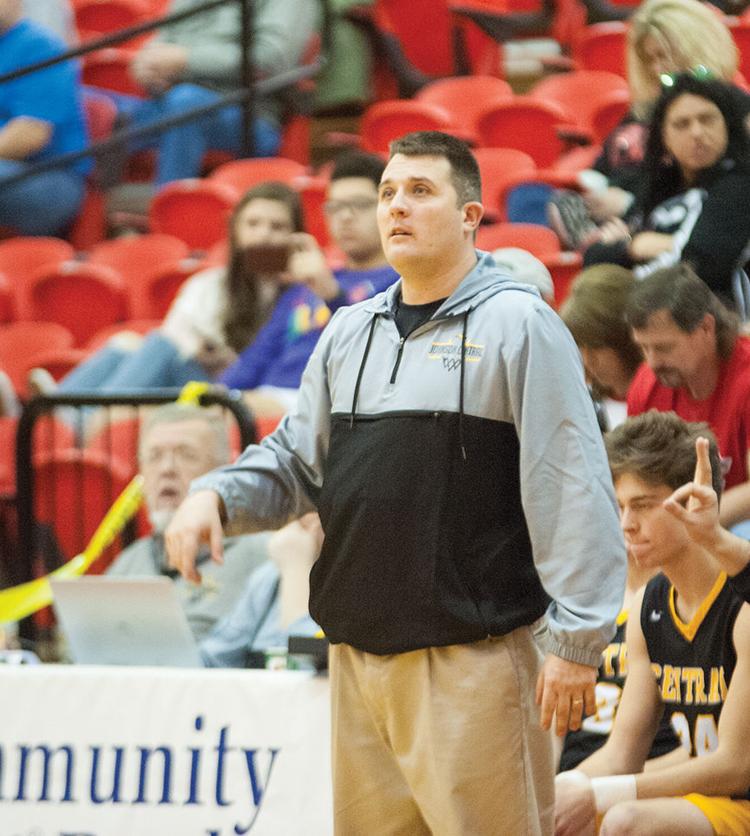 Tommy McKenzie's Johnson Central Golden Eagles finished the year 17-12 last season, one year removed from playing in the Sweet Sixteen state tournament, the champions of the 15th Region.
Johnson Central fell to arch-rival Paintsville in the championship of the 57th District ending their usual run deep in the 15th Region Tournament.
The Golden Eagles return their three top scorers from last season in Isiah May, Cory VanHoose and John King. May's 20.4 points per game was among one of the regions best.
Also, there's head coach Tommy McKenzie. Considered by some to be the preeminent coach in the mountains. He is as seasoned as they come. McKenzie has led the Golden Eagles since the start of the 2007/2008 season to an impressive seven district titles, five region crowns and nine straight appearances to the regional championship game. The young coach went 14-19 his first season, but took Johnson Central to the 15th Region championship game. McKenzie got his first 20 win season starting in 2010 and the district title, then would go on to win the next five regional titles the following season.
More impressive is the nine 20 win (seven consecutive of 20 wins) seasons, just showing his prowess over the region.
This season, the coach will return 13 of 16 players from last season.
"All you can ask for is to be competitive and have a chance," McKenzie said.
And have a chance they should. With May, VanHoose and King back for their senior campaigns, one thing the Golden Eagles won't be lacking is leadership.
"If I told my kids, 'Let's go run four miles,' they would if they could. They've been cooped up so long, they're ready to be out," said McKenzie.
The coach said he believes that COVID-19 won't affect the upcoming basketball season. At least, he hopes it doesn't.
"We're moving forward," McKenzie said. "We hope it doesn't affect our season, so we're just going on right now like we're going to start on time. That's all we can do."
Either way, the Golden Eagles will be ready come fall. McKenzie will have his troops prepared as he's  had them for over the last decade.