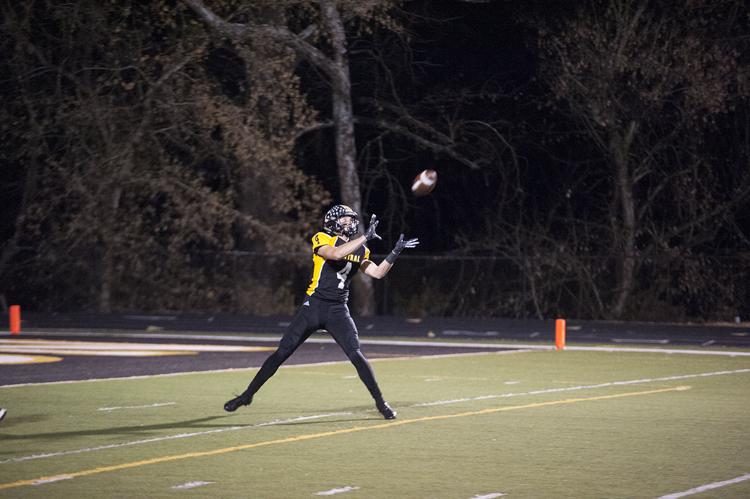 Who: Wayne County (10-1) at Johnson Central (12-0)
Kickoff: Friday, 7:30 p.m.
Location: Eagle Stadium, Paintsville.
Coaches: Wayne County, Shawn Thompson. Johnson Central, Jim Matney.
Notes: Wayne County picked up a 63-49 win over Corbin in a shootout last Friday night, while Johnson Central rolled past Harlan County 50-6.
Wayne County's only loss of the season came in Week 2, a 35-27 loss to Pulaski County.
Last week's meeting was a lot different than the first meeting between Wayne County and Corbin. The Cardinals picked up a hard fought 18-16 win over Corbin in the regular season.
Last week, Wayne County exploded for 616 yards of total offense. The Cardinals ran for 447 yards and threw for 169 yards.
Braden Slone had a game last week. Slone rushed for 408 yards and seven TDs in the win against Corbin. Yes, 408 yards and seven TDs.
On the season, the Cardinals have rushed for 3,273 yards and 53 TDs.
Slone has rushed for 2,703 yards and 47 TDs on 244 carries.
To say he is a workhorse is an understatement.
Slone leads the state in rushing in any class. He is the head of all of six classes when it comes to rushing the football this season.
Slone is averaging 246 yards per game and 4.27 TDs per contest. He is averaging 11.1 yards per carry.
Quarterback Brody Weaver is 102 for 176 passing for 1,822 yards and 20 TDs with only three interceptions. Weaver is the second leading rusher with 235 yards and two TDs on 70 carries.
Thomas Spencer leads the Cardinal receivers with 27 catches for 490 yards and six TDs. Sloan follows with 20 catches for 461 yards and six TDs.
On the season, Sloan has 3,171 total yards of offense and 53 TDs; he has completed a seven-yard pass as well.
He has scored 330 points this season.
On defense Wayne County has recovered 12 fumbles and returned one for a TD.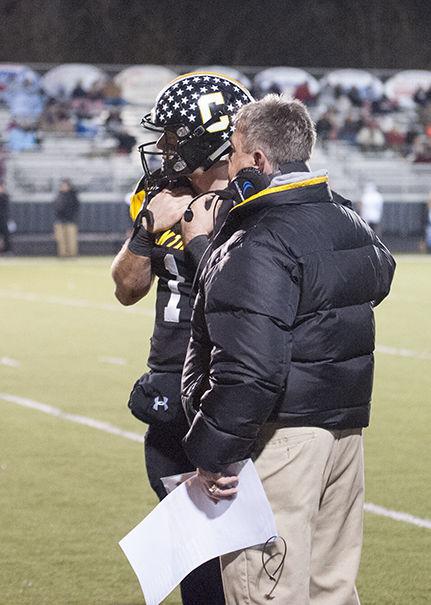 Lee Shelton leads the defense with 86 total tackles and a sack. Cody Rice follows with 85 total tackles.
The Cardinals have nine defensive sacks on the season.
Wayne County has come up with 12 interceptions as a team.
Johnson Central is rolling past everybody.
The Golden Eagles know that from here on out there will be no easy games, though.
On the season, the closest game Johnson Central had was a 28-13 win over Capital.
The Golden Eagles have outscored their opponents 568-114 on the season.
Johnson Central quarterback Ryley Preece has had an outstanding season. He was named Class 4A District Player of the Year last week.
Preece is 47 for 63 passing for 1,133 yards and 17 TDs with two interceptions. He is second on the team in rushing with 513 yards and 12 TDs on 55 carries.
Senior Devin Johnson leads the Golden Eagles with 1,218 yards and 16 TDs on 99 carries. Cody Rice has added 506 yards and 11 TDs. Bryce Tackett has rushed for 491 yards and seven TDs. Dillon Preston has rushed for 304 yards and seven TDs.
Seth Dalton leads the team with 19 catches for 616 yards and 10 TDs. Zach Russell follows with 13 catches fro 241 yards and two TDs.
Kicker Jake Headly has been spectacular this season. He has made 61 of his 62 extra-point attempts and both of his field goals.
On defense, Johnson Central recovered 16 fumbles this season.
Hunter McCloud leads the team with 117 total tackles and two and 1/2 sacks; he had 15 and 1/2 tackles for losses. Mason LeMaster follows with 101 total tackles and one and 1/2 sacks; 11 of those tackles were for losses. Johnson has 71 total tackles and four sacks. Preston has 58 total tackles and four sacks.
The Golden Eagles have 30 sacks on the season. Andrew Burchett leads the team with four and 1/2 sacks.
The secondary has 11 interceptions this season. The Golden Eagles returned six of those interceptions for TDs.
Preece leads the team with four interceptions; he returned two of those for TDs. Cody Rice had two interceptions and returned both for TDs. McCloud had two interceptions and he returned both of them for TDs. Grant Rice, Jacob Cain, Cameron Wright and Johnson each had one interception.
Who 2 Watch: Watch Johnson Central's front seven.
The Golden Eagles will have a challenge of slowing Slone down.
Johnson Central will focus on slowing him, but not allowing the pass game to get going also.
The Golden Eagles are good up front.
They're big and strong and the linebackers are quick and hit hard too.
Look for the front seven to get a push and the linebackers to come up and make plays.
McCloud and Johnson as as good as any linebackers in the state and with a strong front four, they will have lanes and opportunities to deliver some big hits.
Wayne County likes to run the ball and control the line of scrimmage.
Johnson Central will have to win the battle up front if the Golden Eagles want to advance to the state semifinal round of the Class 4A playoffs.