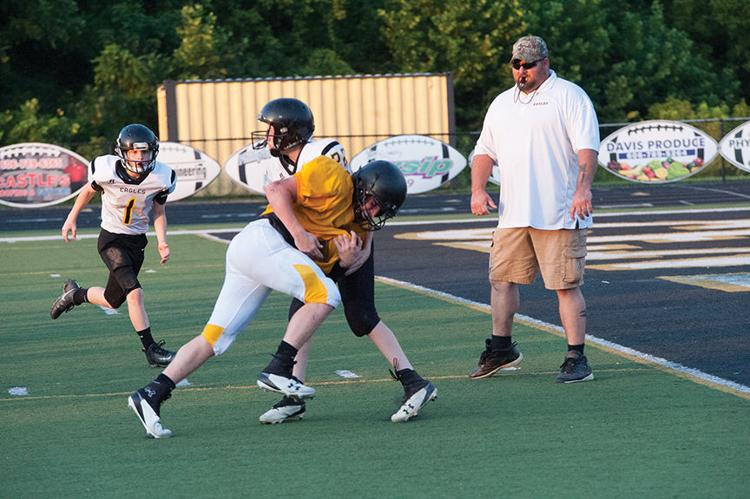 High school football season is upon us.
Thursday, August 1st was the first day teams were allowed to finally strap on the pads for full contact practice.
Johnson Central head coach Jim Matney and his Golden Eagles made good use of that first day as they held their annual Black and Gold scrimmage giving coaches and eager fans a chance to see this year's squad and analyze what areas the team needs to work on before the start of the season.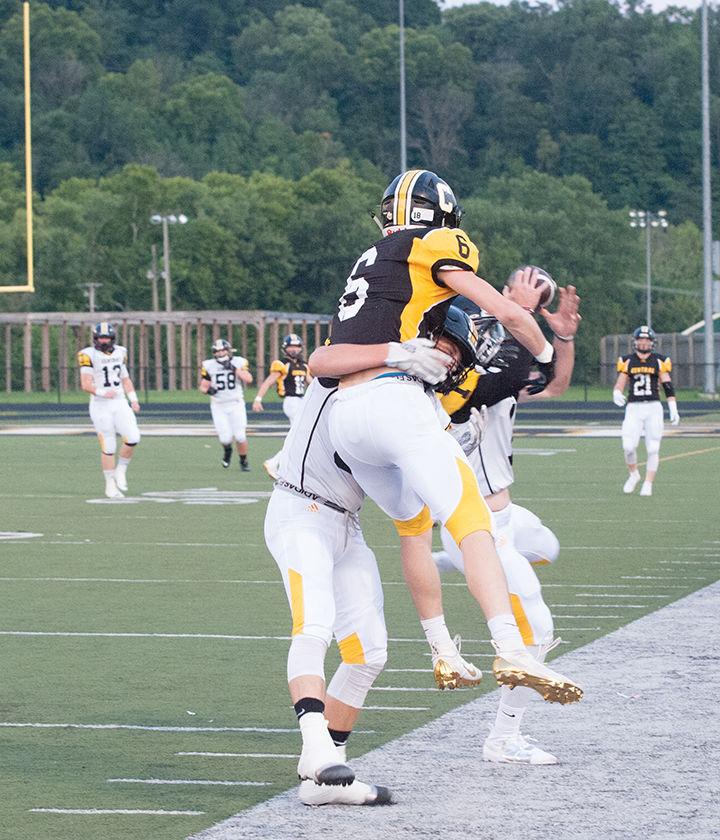 "Obviously we're out of shape real bad and we didn't do a whole lot tonight, but we just wanted to get a little conditioning in and get set up to go to camp," Matney said.
 It sometimes takes teams weeks to get used to practice once they go with full pads. Teams have been practicing day-in and day-out for awhile now without pads, however, shoulder pads, rib protecters, thigh and knee pads make it difficult to tackle or catch and hold onto the football and takes some getting used to. But, coach Matney saw a lot of good things from his Golden Eagles Thursday night.
"We're excited," Matney said. "I saw some good things, also some things that looked like day one. Ryley Preece looked good tonight running and throwing. Devin Johnson is just a workhorse. We have our big fullback back, Bryce Tackett, and we've got two good looking tailbacks there in Dylan Preston and Cody Rice."
The fans were out to support their Golden Eagles Thursday night. A surprising number were in attendance for the teams first scrimmage. However, Matney and his staff, having gone to four straight class 4A state title games, winning one, have generated that type of excitement for their football program.
"This is probably the only place in the state you can go and have a crowd like this for a scrimmage. It's pretty crazy, that's the good thing about this community, the bad thing is, they expect you to win now," Matney said laughing. Thursday night's Black and Gold scrimmage ended in a tie with the black team scoring late to knot the game up at 7-7 before time expired.
 Johnson Central will have their first test come next week when they face off in a scrimmage against legendary coach Dudley Hilton and his Bell County Bobcats.
 Johnson Central's season will officially kickoff on August 23rd against Class 6A Lafayette in a 7:30 p.m. kickoff.