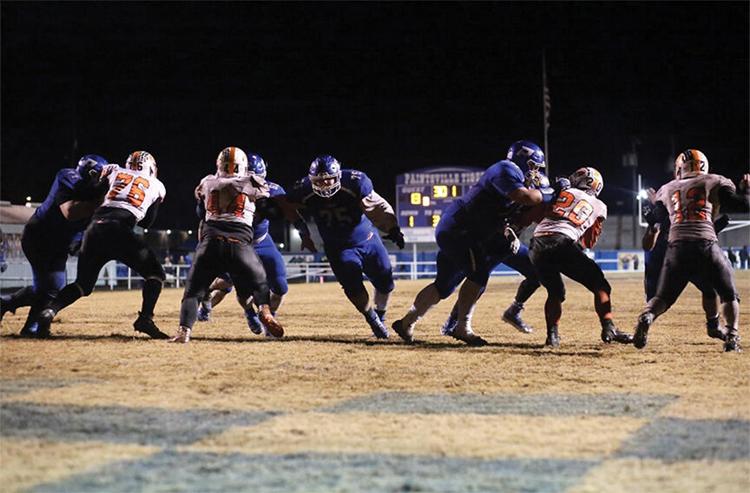 In football normally the skill positions such as running backs, quarterbacks, and receivers typically get the glory.
However, the guys up front are the ones who grant those guys the opportunity to garner that glory and gratification.
For the Paintsville Tigers, they have a returning unit built to propel the team back into the state championship picture this coming season.
The Tigers offensive line is loaded with upper classmen who now have a taste of the championship atmosphere and are eager to return to Kroger Field in Lexington.
But what makes this unit so special?
"I think the biggest thing is that on and off the field you have to be a family," said senior lineman Hunter Ousley. "If you get into an argument on the field, fine you fix it, but the moment you get back to the sideline or off the field it's back to that family mentality. As a unit, you can't afford petty squabbles."
John Blackburn, senior offensive lineman added to Ousley's sentiment.
"Communication is key," Blackburn said. "When you're out there as a lineman, we have to tell everyone which block to go to and if they mess up, we have to continue to encourage each other."
Although communication is key as Blackburn stated it takes more than just good relations and communication on the field and to build the type of chemistry this unit will be bringing to the table.
"Starting in the offseason last year we would be working out together every day for about an hour and a half pretty much every weekday for months," said junior lineman Aaron Baker. "We'd see each other at school everyday and sit at the same lunch table."
"We'd even do things like play corn hole together just for bonding purposes," added Blackburn.
The bond was special for Parker Preece last season. Preece joined the Tigers as a sophomore.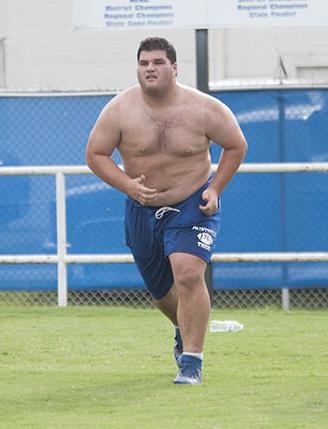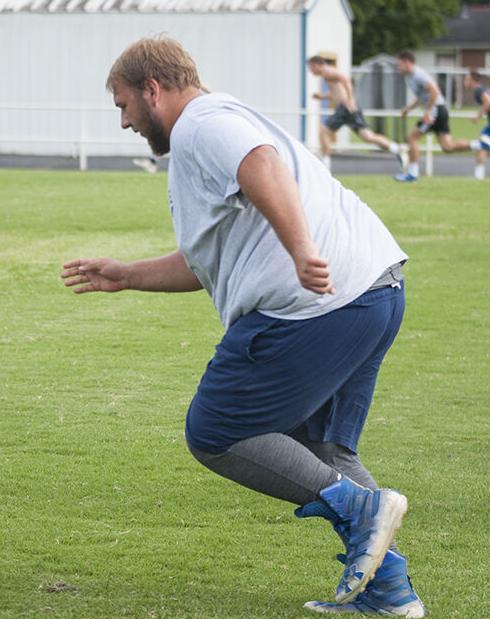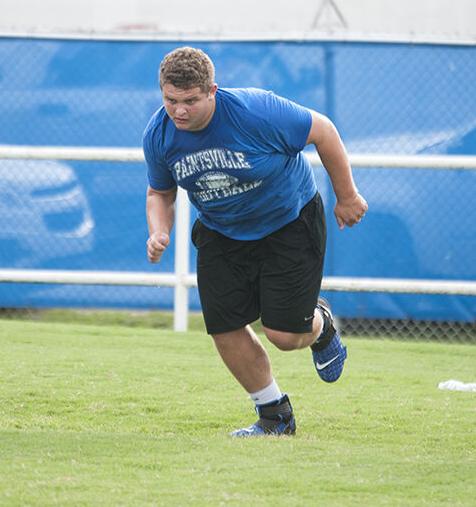 "For me, coming in last year and being new to the team and getting to compete for a state title in my first season with these guys was awesome," said junior lineman Preece. "But more so, it was how they took me under their wing, treated me like family and really accelerated my process of learning our sets and things from multiple positions."
With as much time as this unit has spent together it's easy to see how they developed this brother-like bond with one another.
This type of bond allows the Tigers offensive line to hold each other accountable.
So even if it escalates into pointing out what someone did wrong and they argue, like brothers they are able to find the solution together and move past it for the betterment of the entire unit, like true brothers do.
The bond these lineman have doesn't stop upfront, but carries to the skill positions as well.
It is the trust this unit has in each other and the communication they have that allows the guys in the offensive backfield to trust them and produce at the rate they have.
This offensive line unit created gaping holes that allowed the Tigers offense to rush for more than 3,000 yards as a team last season.
What goes into the mental process though?
How do they (the offensive line) promote the trust that the Tiger backfield has in them?
For most teams, film study is key, but most teams have a divide between the lineman and offensive backs.
A divide that doesn't allow running and quarterbacks inside the minds of the big guys creating opportunities for them.
As a team, the Tigers have worked extremely hard to eliminate that divide.
"We watch film on our own," said Blackburn. "After though, we have the opportunity to go meet with the skill guys and tell them where we messed up and they do a good job of doing the same."
"A lot of the responsibility for both the skill guys and the o-line goes back to holding each other accountable and that just strengthens our bond as a team," said Baker. "Everyone has their own job and if you don't do it then the play probably isn't going to hit."
The offensive line has to communicate to each other and recognize defensive fronts in a matter of seconds. They have to be on their toes as far as their reads and they have to be clear when communicating what they see to each other.
"As far as the mental aspect, we have to call out the front the d-line is in, how many linebackers are in the box, and making sure everyone understands where they are going and if they have a double-team or not," said junior lineman Matthew Davis.
"We also have to call out blitz's and make sure we all know where they are coming from because it may change someone's path to their original block and that's stuff that is not only important for us as lineman, but for our skill guys as well," said Baker.
There are so many things going on at once with blocking coverages and the moving pieces of the defense, that sometimes slowing things down and making them as simple as possible is the best bet.
"I think the biggest thing is as a lineman is not overthinking things," said Ousley. "That's when you start making mistakes."
Something else Paintsville did last season along with lifting and film study was administering quizzes for the lineman.
The quizzes were designed to test each lineman on everything the opposing defense threw their way, if you didn't pass (with at least a 90 percent) then you didn't play.
A method that kept the offensive line unit mentally sharp week-to-week, because as most football fanatics know the battle is won not just with brawn but the brain as well.
Last season counting post-season play, the Tigers finished 11-4 and were undoubtedly one of the best teams in the state.
A large portion of that success was due to this unit of guys that paved the way for the Paintsville offense.
This season it will be on the shoulders of these giants to pave the way to Kroger Field once again.