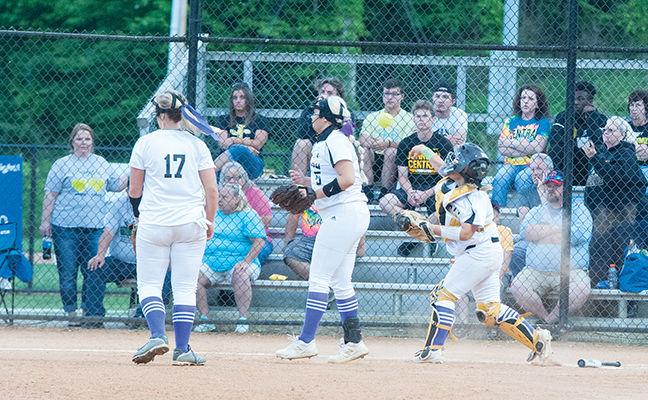 The Paintsville Lady Tigers and the Johnson Central Lady Golden Eagles are two teams that are always in contention for the 15th Region title, however, did not face each other in the regular season.
They did meet Wednesday night in the 57th District championship at Sheldon Clark in what was a 10 inning pitcher's duel ending in a win for Johnson Central, 1-0.
It was scoreless through the first, but Paintsville threatened to score in the top half of the second. Clara Blair reached first on her single to center field. Then Hope Auxier stepped to the plate. She laid down a bunt, but was thrown out at first. Blair over ran second base on the bunt and was tagged out for the double-play.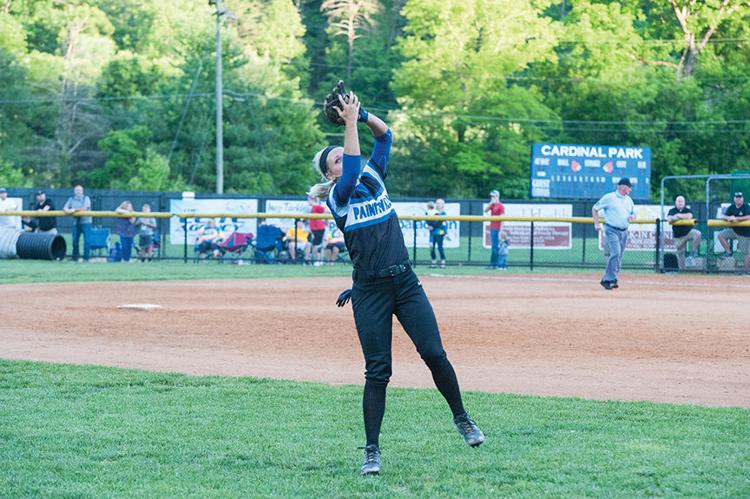 The Lady Golden Eagles came up in the top of the second, but could only manage a single from Katelyn Fitch, while Morgan "Mo" Hopson reached first on a fielder's choice.
Johnson Central pitcher Chloe Vanhoose struck out 13 batters in the game and shut Paintsville down in the top of the third.
Johnson Central also had a chance in the bottom half of the third as Alaina Castle drew a walk from Lady Tiger pitcher Anna Keeton, who, struck out seven in the game, but Vanhoose hit into a double-play and Alyssa Hedrick popped out to right field to end the inning.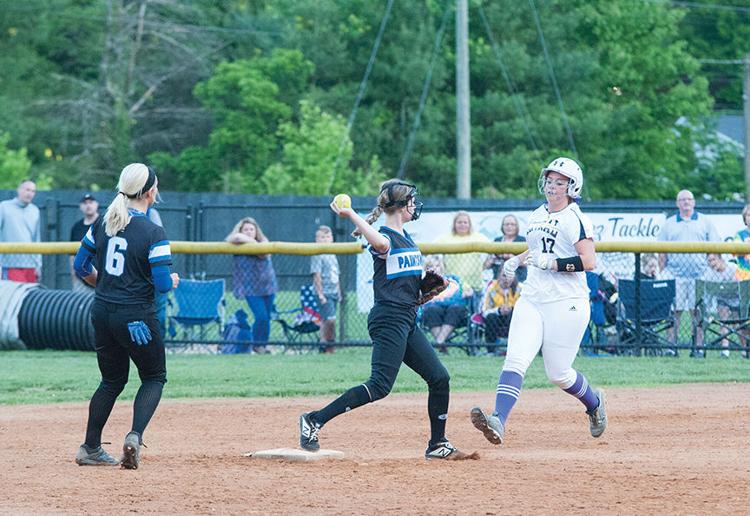 The Lady Tigers best chance to score was in the top of the sixth, when shortstop Jordan Mulcahy smashed a triple into right field. Keeton stepped to the plate next, but she popped up to second base. That brought up freshman right fielder Ava Hyden who attempted a bunt to score Mulcahy from third. However, that plan blew up as Hyden struck out squaring to bunt, but Mulcahy was far down the third baseline and got caught in a run down and was tagged out.
Johnson Central also had an opportunity to take the first lead of the game as Vanhoose doubled to right field followed by an infield single by Hedrick. Abby Fannin popped out to right field giving VanHoose the chance to tag and she took off for home. Lady Tiger right fielder Hyden caught the fly ball and threw a perfect strike to home plate and Abigail Williams applied the tag for the out.
The game went all the way to the 10th inning until the Lady Golden Eagles finally ended the game in the bottom half of the inning to win the 57th District championship after a thrilling and hard fought game.
Both teams advance to the 15th egion tournament set for Monday at Floyd Central.