"Cindy" Hall
1968-2019
Private memorial service will be held at a later date for Lou Cinda "Cindy" McKenzie Hall, 51, of Sitka, who died Sunday, June 23 at Three Rivers Medical Center in Louisa.
Arrangements under the direction of the Jones-Preston Funeral Home of Paintsville.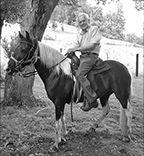 Francis Witten
1927-2019
Francis Patrick Witten, age 91, of Staffordsville, died at his home on June 21, 2019.
He was born at Oil Springs in 1927 to Pickney French (Bill) and Hazel Risner Witten. Francis was a veteran of the United States Army and retired self-employed paving contractor. He was also a longtime member of the Little Mud Lick Church of God.
Francis was preceded in death by his loving wife, Mary Elizabeth Witten; three brothers, James E. (Jim) Witten, Walter Witten and Richard Day; a sister, Katherine Hazelette; and a granddaughter, Kendal Elizabeth Witten.
Surviving are two sons, Bill (Sherry) Witten of Staffordsville, and Steve (Marlitta) Witten of Denver; a sister-in-law, Irene Adams of Denver; grandson, William Patrick Witten of Staffordsville; two granddaughters, Kayte (Rocky) Harless of Sitka and Hope Witten of Staffordsville; and four great-grandchildren.
Funeral services were held Tuesday, June 25, 1 p.m. at the Paintsville Funeral Home Chapel with Tobe Wheeler officiating.
A full military service followed the funeral.
Burial was in the Lakeview Memorial Cemetery at Staffordsville.
Arrangements under the direction of the Paintsville Funeral Home.
This is a paid obituary.