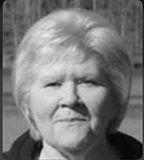 Bonnie Ratliff
1953-2020
Bonnie Jean Ratliff, age 66, of Staffordsville died March 6, 2020 in Staffordsville. Bonnie was born October 23, 1953 in Paintsville. Funeral services were held Sunday March 8, 2020 at the Fairview Free Will Baptist Church. Burial followed at the Ratliff Family Cemetery at Staffordsville.
James Scott
1990-2020
James Scott Adams, age 29 of Paintsville passed away Thursday, March 5, 2020 in Lexington. Born July 28, 1990 in Johnson County, he was the son of Janet (Jackson) Ratliff and James Ratliff of Clay City and the late Scott Wayne Adams. In addition to his mother and step father, Scott is survived by one son, Ashton Blake Skeens of Clay City; four sisters; Natasha Kaitlynn Adams of Paintsville, Kaitlyn Ratliff, Courtney Ratliff and Shandra Ratliff of Clay City; two brothers, Jared Ratliff and Dalton Ratliff both of Clay City; uncles and aunts, Mike "Pooh Bear" and Becky Adams, Sol and Terressa Jackson, Janice and Michael Collins and Jim Chatman; paternal grandmother, Janet Pennington of Paintsville, maternal, James and Alma Jackson of Riceville; great grandmother, Martha Selvage of Paintsville; and step grandfather, Wayne Pennington.
Funeral services were heldTuesday, March 10, 2020 in the chapel of the Phelps & Son Funeral Home. Burial  followed in the Jackson Family Cemetery at Riceville. Steve Rose officiated. Arrangements were under the direction of the Phelps & Son Funeral Home.
This is a paid obituary.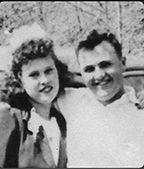 Wanetta Sublett
1926-2020
Wanetta Sublett, age 93, of Sitka died Friday March 6, 2020 at Mountain Manor Nursing Home. She was born August 18, 1926 in Paintsville. Funeral Services were held Monday March 9, 2020 in the Preston Funeral Chapel. Interment followed in the Highland Memorial Cemetery in Staffordsville.