Lori Cantrell
1973-2019
Funeral services were held Sunday, June 2, 2 p.m. at the Preston Funeral Home Chapel for Lori Nylene Cantrell, 46, of Flat Gap, who died Friday, May 31 at her residence.
Burial was in the Cantrell Family Cemetery at Flat Gap.
Arrangements under the direction of the Preston Funeral Home of Paintsville.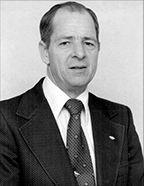 Eugene Sturgill
1932-2019
Eugene Sturgill, age 86, of Paintsville, passed away on Tuesday, May 28, 2019. He was born in Johnson County, to the late Arzie and Della Jenkins Sturgill.
He was an employee of the Paintsville Funeral Home for 54 years. Gene joined the Masons in 1956 and was a 63-year member of the Chandlersville Masonic Lodge #858, and member of the El Hasa Shrine. On April 7, 1979 Gene joined the Barnett's Creek United Baptist Church where he served as deacon and remained a faithful member until the time of his death.
Gene is preceded in death by his brother, Earl Sturgill and his beloved son-in-law, Kelly Shepherd.
Survivors include his loving wife of 67 years, Alberta Sturgill of Paintsville; a daughter, Patricia Shepherd of Sitka; a sister, Anna Ruth Witten of Sitka; two grandsons, Jason (Jennifer) Shepherd and Marc (Tiffany) Shepherd of Sitka; one great-grandson, Brayden Kelly Shepherd, and three great-granddaughters, Macie Ryan Shepherd, Riley Jayde Shepherd and Tinsley James Shepherd.
Funeral services were held in the Paintsville Funeral Home Chapel on Thursday May 30 at 11 a.m.
Burial was in the Johnson County Memorial Cemetery.
Arrangements under the direction of the Paintsville Funeral Home.
This is a paid obituary.