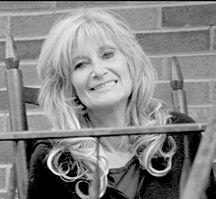 Anne Butcher
1967-2020
Elizabeth Anne (Anne) Butcher of Wittensville died on February 6, 2020 at Paul B. Hall Medical Center. She was born in Johnson County to Jack and Pauline Trimble Tackett. Anne was a long time tax preparer at Tax Depot in Paintsville and a member of the Staffordsville Freewill Baptist Church. On
September 19, 1967 she was united in marriage to Larry Butcher. They were married for 52 years.
Anne is preceded in death by her father Jack Tackett; a daughter Angelique (Angel) Butcher; a sister Robbyn Caldwell; a brother Billy Tackett; and a brother in law Calvin Reed. She is survived by her loving husband Larry Butcher of Wittensville; her mother Pauline Tackett of Paintsville; two daughters Melissa Butcher and Tara Rowland both of Wittensville; two sisters Brenda (Buster) Stafford of West Virginia and Pamela Reed of Ashland; a grandson Mason McCoart of Lexington ; two granddaughters Taylor and
 Shelby Rowland of Wittensville; and a sister in law Ashley Tackett of Pikeville.
Funeral services were conducted Sunday, Feb. 9 in the Paintsville Funeral Home Chapel. Harry Frisby officiated. Burial followed at the Highland Memorial Cemetery at Staffordsville.
Arrangements were under the direction of Paintsville Funeral Home.
This is a paid obituary.