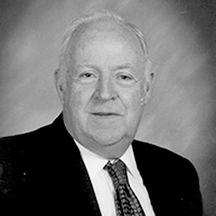 Neil Price
1932-2019
Neil Price, age 86, of Oil Springs, passed away Tuesday, September 10, 2019 at St. Mary's Medical Center.
Neil was born November 15, 1932 in Johnson County, son of the late Mitchell Price and Emma Stapleton Price. In addition to his parents, he is preceded in death by one son, Mitchel Neil Price, Jr.; two sisters, Neeka Price Penix and Roberta Price Nickerson; and one son-in-law, Charles B. Wells.
He is survived by his wife, Bonnie Jo Hughes Price; three daughters, Bonnie Jean (Robert) Houf of Georgetown, Sheila Wells and Kim (Rob) Miller, both of Oil Springs; one brother, John Scott Price of Lexington; three sisters, Christine Caudill of Xenia, Ohio, Blanche Wheeler of Lovettsville, Va., and Janet Shearer of Winchester; six grandchildren, JoAnna (Russ) Houchins, M. Neil (Yuko) Price III, Matthew (Amy) Houf, Nickolas Houf (fiancé Maggie Stone), Taylor Miller and Tanner Miller; and one great-granddaughter, River Collier.
Neil was married to his loving wife, Bonnie for 67 years. He worked for Ashland Oil for several years before opening Price Electric and Building Supply in 1967. He built homes in Eastern and Central Kentucky, was a Master Electrician and Plumber, and held a Real Estate agent license. Neil joined the Oil Springs United Methodist Church on May 2, 1965 and later served as the Sunday school Superintendent and Sunday school teacher. He served as Chairman of the Johnson County Water District and Chairman of the Johnson County Republican Party in the 1980's.
Funeral services were conducted 11 a.m. Sunday, September 15, 2019 in the Oil Springs United Methodist Church with McCoy Taylor officiating. Burial was in the Price Cemetery, Oil Springs.
In lieu of flowers, memorial contributions are requested to Oil Springs United Methodist Church by contacting Jones-Preston Funeral Home at 606-789-3501.
Arrangements under the direction of the Jones-Preston Funeral Home of Paintsville.
This is a paid obituary.