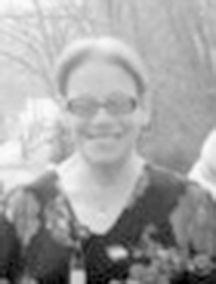 Tammie George
1963-2019
Tammie Jean George, age 55, of Staffordsville, Kentucky passed away Saturday, November 23, 2019 at St. Elizabeth Hospice in Edgewood.
Born December 15, 1963 in Cleveland, Ohio, she was the daughter of the late Silas Paul George and Trula Jean (Daugherty) George. In addition to her parents, Tammie is preceded in death by one son, Simmy Earl Martin; and one sister, Mary Reed.
She is survived by one son, Marvin Paul Martin of Paintsville, Kentucky; one brother, Paul (and Amanda) George also of Paintsville; two sisters, Brenda (and Millard) Gillispie of Paintsville and Misty (and Mack) Lowe of Van Lear; brother in law, Tom Reed of Staffordsville; nieces and nephews: Valerie George, Megan Risner, Paul Gillispie, Trula Ratliff, Andy Lowe, and Gauge Gannon; and six grandchildren also survive.
Per her request, there will be no public visitation or funeral at this time. A memorial service will be held at a later date.
Arrangements are under the direction of the Phelps & Son Funeral Home.
This is a paid obituary.