Rosa Fields
1926-2019
Funeral services were held Thursday, July 11, 1 p.m. at the Golden Springs Free Will Baptist Church for Rosa Fields, 92, of Kermit, who died Monday, July 8.
Burial was in the Spaulding Cemetery at Kermit.
Arrangements under the direction of the Phelps & Son Funeral Home.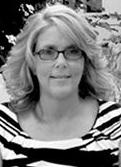 Jeanne O'Bryan
1962 – 2019
Funeral services will be held Sunday, July 14, 2 p.m. at the Paintsville First United Methodist Church for Jeanne Mayo O'Bryan, 57, of Paintsville, who died Wednesday, July 10, 2019 at UK Medical Center in Lexington.
Mrs. O'Bryan was born January 10, 1962 in Johnson County, daughter of the Henry Lewis Mayo Jr. and Norma Jean Dorton Maggard.
Surviving are one son, Tyler (Elizabeth) O'Bryan of London; two sisters, Kathy Mayo (Mitch) Kinner and Betty Mayo (Steve) Long of Nashville, Tenn.; four brothers, Jason (Paige) Mayo of Richmond, James "Jim Stan" (Belinda) Maggard of Paintsville, Bob Mack (Bonnie) Maggard of Goshen, and Mark Allen Maggard of Williams, Ariz.; and a host of nieces and nephews.
Visitation will be Saturday, July 13, 5-9 p.m. at the Jones-Preston Funeral Home.
The service will be officiated by Amy Chapman and Rev. Tyler Brumfield, with burial to follow in the Highland Memorial Park Cemetery at Staffordsville.
In lieu of flowers, memorial donations are requested to Hope Lodge by mail: Hope Lodge, 1500 College Way, Lexington, KY 40502 or phone (606) 789-3501.
Arrangements under the direction of the Jones-Preston Funeral Home of Paintsville.
This is a paid obituary.