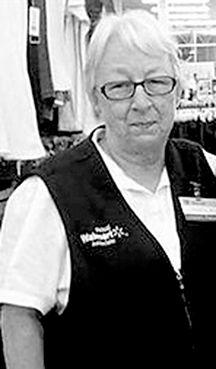 "Corky" Alsobrooks
1949-2019
Sheila "Corky "Adams Alsobrooks age 70 of Nippa passed away at her home on Dec. 28, 2019. Corky was born on December 20, 1949 to Wayne and Viola Cantrell Adams of Johnson County.  She was a long-time employee at Wal Mart for almost 17 years. Also worked at Food City for 12 years as an employee.
She is preceded in death by her husband Robert "Pete" Alsobrooks Sr. of Nippa ; both parents Wayne and Viola Cantrell Adams; One daughter Lisa Adams Jarrvis; One son Bradly Alsobrooks; One brother Dan Adams.
She is survived by two daughter's Belinda Alsobrooks ( John Music)of Nippa, and Suellen Alsobrooks(Larry Williams)  Paintsville ; Two son's Robert G. Alsobrooks Jr of Russellville ,Alabama and Michael King of Russellville, Alabama; Two brother's Donnie (Sherry) Adams and Kenneth Adams both of Flat Gap ; One sister Betty Merle Adams of Flat Gap ; Seven grandchildren Andrea, Ethan, Alyssa and Abby of Wittensville, Sienna Levi of Paintsville,  and Megan of Russellville, Alabama; Two great grandchildren Kaylee and Brody of Russellville, Alabama.
Visitation will be held on Wednesday Jan. 8, 2020 at the Paintsville Funeral Home from noon to 9 p.m. Funeral service well be held on Thursday Jan. 9, 2020 at 1 p.m. with Visitation starting at 9 a.m. until time of service. Burial to follow at the Rice Cemetery at Nippa. All arrangements are under the direction of the Paintsville Funeral Home.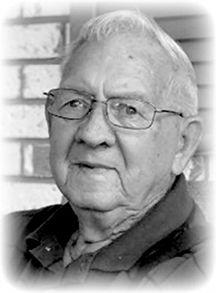 Hebert Hayden  
1936-2020
Funeral services were held Sunday, Jan. at 1 p.m, in the Phelps & Son Funeral Home chapel for Hebert Ray Hayden, 83 of Flat Gap, who passed away on Friday Jan. 3,at his home.
Burial was in the Hayden family Cemetery at Meally.
Arrangements under the direction of the Phelps & Son Funeral Home of Paintsville.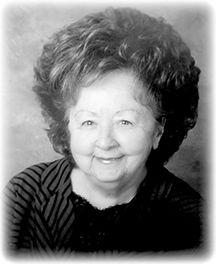 Betty Laney
1938-2020
Betty Laney, age 81 of Whitehouse passed away Friday, Jan. 3, 2020 at King's Daughters Medical Center in Ashland. Betty was born March 29, 1938 in Lethcer County, she was the daughter of the late Jake Tolliver and Jane (Elkins) Tolliver. In addition to her parents, she is preceded in death by her husband, Edward Laney; three brothers, one sister and one great grandchild.
Betty is survived by three sons: John Michael Laney and (Ramona) of Paintsville, Grady Lynn Tolliver and (Sandy) of Russellville, TN and Tom Laney and (Kathy) of Boonscamp; two daughters: Diana Holt and (Paul) of Van Lear and Susanna Goble and (Michael) of Stambaugh. Five grandchildren, four great grandchildren, and several nieces and nephews also survive.
Funeral services were held 1 p.m. Monday, Jan. 6, 2020 in the chapel of the Phelps & Son Funeral Home. Burial followed in the Lakeview Memorial Cemetery, Staffordsville. Laverne Arnett  officiated. Friends visited the Phelps & Son Funeral Home on Sunday and prior to the service on held on Monday.
Arrangements were under the direction of the Phelps & Son Funeral Home.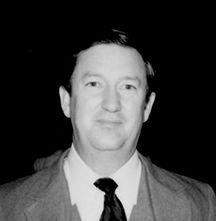 "Tom" Scott
1940-2020
Thomas "Tom" Scott was born July 27, 1940 to the late Winfer and Mable Williams Scott. He was the oldest of nine children. Tom entered into rest on Jan. 3, 2020 after a prolonged battle with dementia and Parkinson's Disease.
He is survived by his wife, Theresa Morgan Scott, of Danville; Curtis (Dorothy) Scott of Lancaster; Margaret Blair of Paintsville; Ron (Susan) Scott of Conover, OH; Joseph (Karen) Scott of Leander; Carrie (Steve) Barnhill of Sulphur, LA; John (Barb) Scott of Staffordsville; Becky Scott Childers of Sidney, OH and Betty Sue Scott of Sidney, OH. Also surviving are five children; Carole Ann (Roger) Caudill of Leander; Pamela Joyce (David) Baldwin of Leander; Jeffrey Allen (Cindy) Scott of Sitka; Patricia Sue (Bill) Branham of Thelma, and Karen Jean Wheeler of Leander. Also surviving are 8 grandchildren and a host of great grandchildren.
Tom was a working man. He held a multitude of jobs from truck driver and gas station attendant to sandwich truck driver. He found his true calling in sales. His work took him to many jobs and states from Ohio to the Carolinas. Throughout his career he garnered numerous Salesman of the Year and other awards. When he took a job with Brown Foodservice of Louisa in 1995, he and Theresa moved back to the hills of Eastern Kentucky where he was raised.
Tom was a lover of the outdoors. He loved to hunt and fish and took every opportunity to bring young people to share in his passion. He particularly loved upland bird hunting and deer hunting. He fondly told tales of hunting and fishing adventures as long as his body and mind allowed.
Tom received his greatest gift, the gift of Salvation, on April 24, 2003. After recovering from open heart surgery, he was baptized on July 24, 2005. He became a member of Riceville Freewill Baptist Church on October 23, 2005 where he remained a faithful member as long as his health permitted.
Tom was called to his Heavenly Reward on Jan. 3, 2020 surrounded by many loved ones. He will be sorely missed by all who knew and loved him. He has now broken free of the bondage of sickness and suffering and, Forevermore, shall dwell in the house of the Lord.
A memorial service will be 1 p.m., Saturday, Jan. 11, 2020 at Riceville (New Bethel) Freewill Baptist Church in Paintsville. Family will receive friends after the service.