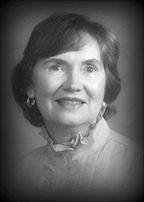 Grace LeMaster
1924-2019
Grace LeMaster, 95, of Little Paint, passed away at her home in Miami, Fla., on June 9, 2019.
Grace is preceded in death by her daughter, Wilma Faye; husband, James LeMaster; parents, Hollie and Nancy LeMaster; brothers, Jesse, Elmer, Arnold and Melvin LeMaster; and by her sister, Merle Vanhoose.
Grace is survived by her daughter, Lana Jane Womble; granddaughters, Stephanie M. Womble (Michael Kunert); Sheila Y. Womble (Tom Scicluna); and great-grandson, Adam Scicluna. She is also survived by her sisters, Martha Conley and Ruby Doyle, as well as many other loving family members and friends, including Glenn Womble of West Palm Beach, Fla., and Garry Venters of Jacksonville, N.C.
Visitation was held on Friday, June 14, 2019 from 5:00 – 9:00 in the Paintsville Funeral Home Chapel. Funeral services will be held on Saturday, June 15, 2019 at 11 a.m. in the Paintsville Funeral Home Chapel with Brother Rusty Preston officiating.
Burial will immediately follow service in the LeMaster Cemetery in Oil Springs.
Arrangements are under the direction of the Paintsville Funeral Home.
This is a paid obituary.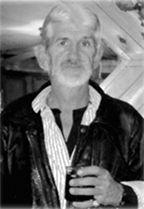 Curtis Dean Ramey
1954-2019
Funeral services were held Monday, June 10 at the Van Lear Free Will Baptist Church (2687 Ky. Rt. 302, Van Lear, KY 41265) for Curtis Dean Ramey, 64, of Van Lear, who died Saturday, June 8 at his residence.
Mr. Ramey was born Nov. 16, 1964 in Johnson County, son of the late Betty Jo Trimble Ramey and Hayes Ramey Jr. He was a long-time employee at Davis Market, and a dedicated Kentucky Wildcat fan.
Surviving are his wife, Rosa Lee Honeycutt Ramey; one daughter, Priscilla Rose Ramey of Van Lear; two brothers, Hayes Ramey III and Jerry Ramey, both of Van Lear; two sisters, Brenda Ramey and Evelyn Blevins, both of Van Lear; two granddaughters, Briona Leigh Flowers and Allison Dean Flowers; and several nieces and nephews.
The service was officiated by Paul Wayne Browning and Manford Fannin, with burial in the Highland Memorial Park Cemetery at Staffordsville.
Arrangements under the direction of the Phelps & Son Funeral Home of Paintsville.
This is a paid obituary.