Emma Blanton
1952-2019
Emma Gail Van Hoose Blanton went to be with the Lord on Wednesday, October 2, 2019.
Gail was born June 8, 1952 in Madison, W.Va., to Mick and Mary Louise Pickle VanHoose. She was preceded in death by her father, Mick Van Hoose, mother, Mary Louise, brother, Robert Michael; brother-in-law, John Hackworth; niece, Lisa Stallings; and her daughter, Mary Ann Hayden.
Survivors include her brothers, Wade Marion, wife Christy, Barry Keith, wife Joyce, Ronnie Allen, wife Marlene; sister, Karen Hackworth; grandson, Drew Hayden; and her companion, Doug Antrim; nieces and nephews, Lisa Deskins, Emily Ratliff, J.D. Hackworth, Tyler and Jarrod Van Hoose, Mickey and Robin Van Hoose, Austin Van Hoose, Wade D.Van Hoose and Mark Van Hoose; and numerous great -nieces and -nephews.
Words can't express the wonderful person that Gail was. Gail spent most of her life in
Paintsville. She graduated from Paintsville High School in 1970. She gave most of her life caring for her mother until Mary passed. She cared for her nieces and nephews as well as being a single mother raising a daughter on a very limited budget. She enjoyed the last few years of her life caring for Charlie, her beloved companion, until his death. She met and fell in love again with Doug Antrim, who treated her like she deserved. He moved her to Texas and then with some encouragement they moved to Oklahoma to be close to her brother and sister-in-law, Wade and Christy. She was very happy the four years she was in Oklahoma and she had wonderful people around her. She struggled with her health, but had excellent doctors until they could do no more. Gail will be missed by those who knew her and truly loved her.
A celebrate of her life was held on Friday, October 11, 1 p.m. at Jones-Preston Funeral Home, Paintsville.
Burial followed at Highland Memorial Cemetery, Staffordsville.
Arrangements under the direction of the Crawford Funeral Centers of Edmond, Okla.
This is a paid obituary.
Carolyn Crozier
1937-2019
Carolyn Pacetti "CC" Crozier, age 82, stepped into the presence of her Savior on October 2, 2019.
She was born February 1, 1937 in Savannah, Ga. She moved to Paintsville in 2005.
Surviving are her daughters, Denise C. (David) Butler and Stacey C. (Bob) Studer; six grandchildren and 12 great-grandchildren.
A going away party will be held at 11 a.m. at Mountain Community Fellowship, 219 Greentown Loop, Paintsville, KY 41240 on Saturday, Oct. 12.
Burial will be at a later date in Jacksonville, Fla.
In lieu for flowers, donations may be made to the Mountain Community Fellowship Missions Fund.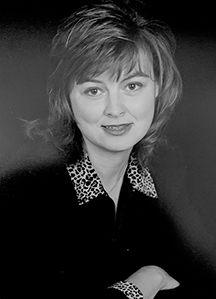 Regina Hickey
1966-2019
Regina Kay Tussey Hickey, age 53, passed away peacefully on Thursday, September 12, 2019 at Hospice of Comforter in Altamonte Springs, Fla.
She was born March 2, 1966, in Whitesburg, to the late Curtis Tussey, Jr and  Freda Tussey (Goble) of Bradenton, Fla. She was a 1984 graduate of Johnson Central High School in Paintsville, and received a BS in Medical Technology at Eastern Kentucky University in 1989. She married Robert J. Hickey, from Massachusetts, on May 16, 1998, in Orlando, Fla. She worked as a Quality Assurance Consultant /Auditor displaying a wonderful track record for solving problems. Regina truly lived life to the fullest through simple pleasures; chatting and spending time with friends / family, enjoying her two children & supporting their school functions. She was a Christian, a Cancer Warrior and a Health Mentor to many in the fight for life. Regina had an uncanny ability to reach people in a deep and positive way.
She is survived by her husband; Bob, mother; Freda, mother-in-law; Doris, daughter; Kayla Marie, son; Noah Curtis, sister; Tracey, Niece; Brittany (husband Zachary), nephews; Joshua (wife Andrea), Michael, Kevin, Kyle, Brain, and Sean, grand-nephews; Wyatt Curtis, Zachery Curtis, Weston Michael and Colton Chase; sisters-in-law; Donna, Joanne, Heidi, and brother-in-law Paul, including many aunts, uncles and cousins. Memorial Service:  Saturday, October 12, 2019 beginning at 2 p.m. at Block House Bottom Church of Christ, Hager Hill, with burial immediately following at Davidson Memorial Gardens, US 23 S., Prestonsburg.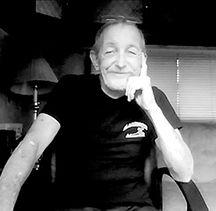 James Salyer
1957-2019
Funeral services were held Friday, Oct. 11, 11 a.m. at the Sitka Free Will Baptist Church for James Columbus "Tuddie" Salyer, 62, of Sitka, who died Monday, Oct. 7 at Pikeville Medical Center.
Burial was in the Salyer Cemetery at Sitka.
Arrangements under the direction of the Preston Funeral Home of Paintsville.
Mary Ward
1927-2019
 Mary Rose Castle Ward, age 92, of Paintsville,  passed away Monday, October 7, 2019 at Pikeville Medical Center.
She was born March 5, 1927 in Johnson County, daughter of the late Scott Castle and Golda Thompson Castle. In addition to her parents, she was preceded in death by her husband, Hobert Ward in 1992. Also preceding her in death are one daughter and son-in-law, Connie and Scott Jarrell; one brother, Scotty Castle, Jr; three sisters, Ruby Snowden, Opal Black, Virginia Music; and one granddaughter, Tracey Michelle Collins. She is survived by one son, Randy Ward and wife Vikki of Pikeville, KY; one daughter, Judy Patrick and husband Bob of Seminole, FL and two grandchildren, Candice (Andy) Grace and Reese Ward.
 Mary Rose was a retired sales clerk for the Paintsville Sundry Store.
Funeral services were conducted 1 p.m. Wednesday, October 9, 2019 at the Jones-Preston Funeral Chapel with Harry Neil Frisby officiating.  Burial will follow at Highland Memorial Park, Staffordsville.   
Arrangements under the direction of the Jones-Preston Funeral Home of Paintsville.
This is a paid obituary.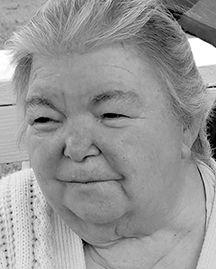 Phyllis Christine Fannin Ward
1940-2019
Funeral services were held Thursday, Oct. 10, 1 p.m. at the Preston Funeral Home Chapel for Phyllis Christine Fannin Ward, 79, of River, who passed away Monday, Oct. 7 at King's Daughters Hospice House in Ashland.
Chris was born July 14, 1940 at Charley (Lawrence County), daughter of the late Charlie and Dorcas Clark Fannin. She was a retired prescription clerk with CAP.
She was also preceded in death by her husband, Lloyd Eugene "Legs" Ward (April 23, 1997); two sons, John Paul Johnson (1969) and Mark Allen Johnson (1960); and one brother, Robert Fannin.
Surviving are two sons, Sam (Sherry) Johnson of Bardstown and Lloyd Eugene Ward Jr. of Salyersville; three daughters, Anna (Kirby) Dutton and Amy Reneé Ward, both of River and Sonja (Steve) Hahm of Bardstown; one step-daughter, Vicki Thompson (Ted Noyes) of Phoenix, Ariz.; one step-son, Phillip Johnson; four brothers, Jack Fannin of Wurtland, Dan Fannin of Meades Branch, Chuck Fannin of Elizabethtown, and James Fannin of Charley; 16 grandchildren and 6 great-grandchildren.
The service was officiated by Terry Conley and Roger Sparks, with burial in the Ward Family Cemetery at River.
Arrangements under the direction of the Preston Funeral Home of Paintsville.