Paul Daniel
1936-2020
Paul Daniel age 83 of Paintsville, passed away on January 29, 2020 at his home in Preston Estates. He was born on April 11, 1936 to Roy and Cynthia McKenzie Daniel of Johnson County. Paul joined the Chandlersville Masonic Lodge #858 on March 1, 1958 and was a
62 year member. He served as Master of the Lodge in 1963 and Lodge Treasurer for many years. He attended Rockhouse Freewill Baptist Church.
In addition to his parents, Paul in preceded is death by his wife Dora May Hamilton Daniel and one daughter Teresa Wells. Survivors include two sons Jeffery Paul Daniel of Winchester and David Scott Daniel of Sitka; two daughters Cheryl Daniel Davis of Sitka and Shawn Daniel Gullett of Paintsville; one sister Betty Lemaster of Lawrenceburg; 8 grandchildren and 6 great grandchildren.
Friends may call at the Paintsville Funeral Home from 9 a.m. until time of service Saturday, Feb. 1. Funeral services will be held at 1 p.m. Saturday in the Paintsville Funeral Home Chapel. Larry Blair will officiate.
Burial will follow the funeral service at the Lakeview Memorial Cemetery at Staffordsville.
The family has requested that in lieu of flowers donations be made to the Chandlersville Masonic Lodge by contacting the Paintsville Funeral Home.
Arrangements are under the direction of the Paintsville Funeral Home.
Steven Goff
1958-2020
Steven Goff, age 61, of Hilltop Road, Paintsville, passed away Saturday, January 25, 2020.
He was born in Pike County, on September 15th, 1958.
Funeral services were conducted at 1 p.m. Wednesday, January 29 in the Jones-Preston Funeral Chapel
Jones-Preston Funeral Home was in charge of arrangements.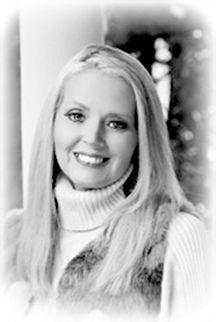 Crystal Marsillett
1980-2020
Crystal Dawn Marsillett, 39, of Prestonsburg, passed away Sunday, January 26, 2020 at her residence after an extended illness.
Born July 19, 1980 in Floyd County, she was the daughter of Jimmy and Della (Hackworth) Brown of Prestonsburg. In addition to her parents, Crystal is survived by her husband, Douglas Marsillett of Prestonsburg; one son, Nathan Marsillett of Prestonsburg; one brother, Mikel Brown and his wife, Alicia of Prestonsburg; father and mother in law, Doug and Martha Marsillett of Van Lear; sister in law, Denise Witten; brother in law, Chris Witten; and nieces and nephews: Briella and Ava Brown, Cameron Smith, Austin Smith, Sophia Witten and Keilin Witten.
Funeral services were held at noon Thursday, January 30, 2020 in the chapel of the Phelps & Son Funeral Home. Burial followed in the Family Cemetery at Mart Meade Branch, Prestonsburg.
In lieu of flowers, the family has asked that contributions be made to the Phelps & Son Funeral Home. Arrangements were under the direction of the Phelps & Son Funeral Home.
This is a paid obituary.