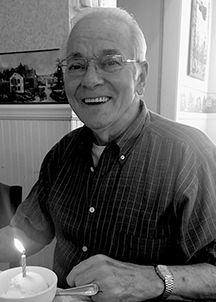 Jackie Cantrell Sr.
1939-2019
Jackie Randall Cantrell Sr., 80 of Springfield, Ohio passed away Saturday, August 10, 2019 in his home surrounded by his family.  He was born on May 25, 1939 in Oil Springs, to the late Burl "Whitey" and Gladys Meade Cantrell.  He graduated from Oil Springs High School in 1957, where he would frequently remind us that he skipped the 5th grade.  
On August 23, 1958 he married his high school sweetheart, Donna Blanton Cantrell and they celebrated 38 years together.  In 1957, after graduation he began a career as a tool dresser in the oil fields in Johnson  County. He then took a position as a well shooter with American Glycerin where he drove a nitroglycerin truck to work every day. In 1969, Jack decided to move his family to Springfield, Ohio and began a long time career at General Motors as a job setter. In 2005, after 36 years he retired from GM. He enjoyed being with his family, he had a special love for his grandkids. He loved mowing his yard, watching his favorite college basketball team, Kentucky Wildcats.  During March Madness he could be found in his chair watching every single game of the tournament. Go Big Blue!
Jack is survived by his girlfriend, Becky Tester, along with his three children: Lovena "Nicki" and Don Nichols, Jackie Cantrell Jr., Michelle and Ron Jordan all of Springfield; three grandchildren, Deric (Lauryn) Nichols, Jordan Nichols, and Sydnee Jordan; and one precious great granddaughter, Saylor; as well as his brother, Wade Sharon Cantrell of Oil Springs. He had many loving nieces and nephews and extended family.
Jack was preceded in death by his parents, a sister, Sue and a brother, Burl "Skip".  
Visitation was held on Thursday, August 15, 2019 from 6-8 p.m. at Jackson Lytle & Lewis Life Celebration Center. An additional visitation was held on Friday, August 16 from 12-2 p.m. with his funeral service at 2 p.m. also at the funeral home. Jack was laid to rest at Ferncliff Cemetery.  
Expressions of sympathy may be made to the family by visiting www.jacksonlytle.com.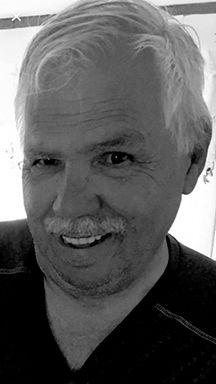 Calvin Reed
1951-2019
Calvin Reed, age 67, of Jenkins, died August 6, 2019 at Community Hospice Care in Ashland.
Calvin was born September 3, 1951 to Winston and Lillian (Bill) Reed in Jenkins. He worked for the Travel Centers of America for 25 years.
Calvin is survived by his loving wife of 39 years, Pamela Tackett Reed of Ashland; one son, Brandon (Destiny) Reed; one daughter, Celest Watts; six grandchildren, Dax Andrew Watts, Kendall Grace Reed, Gaige Anthony Watts, Trace Alexander Watts, Konner Winston Reed and Kameron Edward Reed; and a host of nieces and nephews.
Funeral services were held Sunday, August 11, 1 p.m. at the Paintsville Funeral Home with Rusty Preston officiating. Burial followed in the Highland Memorial Park Cemetery at Staffordsville.
Arrangements under the direction of the Paintsville Funeral Home.
Warren Wallen
1953-2019
Funeral services were held August 11, 1 p.m. at the Preston Funeral Home Chapel for Warren Kevin Wallen, 66, of Williamsport, who died Thursday, Aug. 8 at his residence.
Burial was in the Conley Family Cemetery at Tutor Key.
Arrangements under the direction of the Preston Funeral Home of Paintsville.