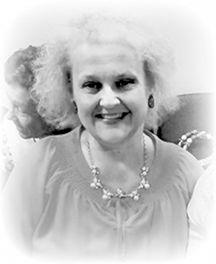 Teresa Blair
1967-2019
Teresa Ann Blair, age 52, of Hagerhill, died Saturday, Dec. 7 at Pikeville Medical Center.
Arrangements under the direction of the Phelps & Son Funeral Home of Paintsville.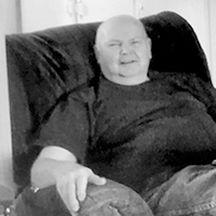 Gordon Forrest
1940-2019
Funeral services will be held Wednesday, Dec. 11, 11 a.m. at the Smith Funeral Home Chapel in Broadway, N.C., for Gordon Ray Forrest, 79, of Broadway, who died Saturday, Dec. 7 at Laurels of Chatham in Pittsboro, N.C.
Burial will be in the Southside Baptist Church Cemetery.
Arrangements under the direction of the Smith Funeral Home of Broadway.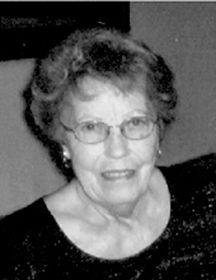 Deloris Greenhill
1931-2019
Mrs. Deloris Oney Greenhill, age 87, of Paintsville, passed away Thursday afternoon, November 28, 2019, at Community Hospice Care Center in Ashland.
She was born December 3, 1931, in Carter County, daughter of the late G.W. Oney and Effie Jarvis Oney.
Deloris was of the Christian faith and she enjoyed traveling, shopping, spending time with her family, grandchildren, and her dog, Yodi.
In addition to her parents, she was preceded in death by one son-in-law, Skip Layne; five brothers; five sisters; and the father of her children, Carl Greenhill.
Deloris is survived by two sons, Teddy Greenhill (Cheryl) of Jeffersonville, and Robert "Bobby" Greenhill (Mitzi) of Paris; one daughter, Linda Layne of Hagerhill; seven grandchildren; and 15 great grandchildren. She also leaves many other family members and friends who will sadly miss her.
Funeral services were held at 1 p.m. Sunday, December 1, 2019, at Globe Funeral Chapel in Olive Hill, with Brother Gary Sparks officiating.
Entombment followed in the Rose Hill Cemetery in Ashland.
Robert "Bob" Greenhill, Teddy Greenhill, Jody Layne, Bobby Lee Greenhill, Casey Greenhill and Jack Blevins served as pallbearers.
In lieu of flowers, the family request that donations be made in Deloris' memory to Community Hospice, 1480 Carter Ave, Ashland, Kentucky 41101.
Arrangements under the direction of the Globe Funeral Home of Olive Hill.
This is a paid obituary.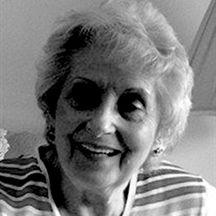 Vaughn Marcia
1935-2019
Vaughn Dean Marcia, 84 of Columbus, Ohio, passed away peacefully Saturday, November 30, 2019 at Mayfair Nursing Care Center, following a valiant battle with Multiple Myeloma.
She was born September 30, 1935 in Nats Creek, (Lawrence County), the daughter of George Washington Williamson and Suna Fannin.
Vaughn retired in 2002 after serving a distinguished 55 year career in food service management in Ohio and Indiana. Vaughn loved country music, even appearing on the Fandango television trivia show. Vaughn loved her children and family more than anything. She was the essence of unconditional love, the perfect mother, never wavered in her commitment to her family.
Survivors include her daughter, Jenny (Mitchell) Workman; son, T. David (Nancy) Marcia; son Timothy D. (Cheryl) Marcia; daughter, Lynda A. Marcia; eight grandchildren, Joshua, Ericka, Nathan, Zachary, Danielle, Ryan, Elizabeth and Emily; sister, Naomi Faye Mollett; brothers, Clarence Edward Johnson and Don Richard Johnson. She was preceded in death by her parents; grandson, Ryan; and four sisters.
A gathering of family will be held in the spring 2020, in Kentucky.
In lieu of funeral services and to honor Vaughn, we ask that all who wish to participate make a contribution to the James Cancer Hospital.
The family would like convey special thank you to: Mayfair Nursing Center for their wonderful care over the years, The James Cancer Hospital, Dr. Ashley Rosko, Becky and April, as well as the rest of the staff that so kindly cared for Vaughn. Also, thank you to Capital City Hospice for their gentle treatment and care of Vaughn. Please visit www.schoedinger.com to leave a special memory or condolence.
This is a paid obituary.