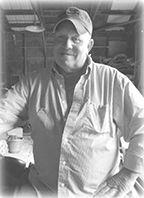 Michael Blanton
1955-2019
Funeral services were held Monday, September 30, 11 a.m. at the Phelps & Son Funeral Home Chapel for Michael David Blanton, 64, of River, who died Friday, September 27, 2019 at King's Daughters Medical Center in Ashland.
He was born March 4, 1955 in Portsmouth, Ohio, son of the late Andy and Edith Fraley Blanton. In addition to his parents, Michael was preceded in death by two brothers, Dannie Blanton and Stoney Blanton; and one sister, Joann McKenzie.
Surviving are his wife, Rebecca Clark Blanton; one daughter, Stacy (James) Blanton of Thelma; one son, Malechi Blanton of River; one brother, J. C. (Jeanetta) Blanton of Oil Springs; four sisters, Sue Combs of Hagerhill, Jane Castle and Patricia Lemaster, both of River, and Lynn (Rick) Hayden of Van Lear; and numerous nieces, nephews, and great-nieces and –nephews.
The service was officiated by Bobby Shepherd, with burial in the Blanton Family Cemetery at River.
Arrangements under the direction of the Phelps & Son Funeral Home in Paintsville.
This is a paid obituary.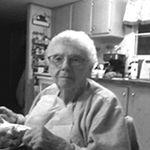 Marilynn Conley
1923-2019
Funeral services were held Friday, Sept. 27, 2019, for Marilynn Mae Lehman Conley, 95, who died Wednesday, Sept. 25 at Mountain Manor of Paintsville.
Burial was in the Highland Memorial Park Cemetery at Staffordsville.
Arrangements under the direction of the Jones-Preston Funeral Home of Paintsville.