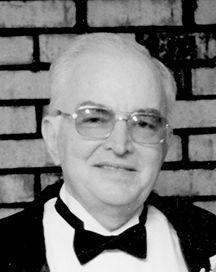 James Brooks
1935-2019
James Edward Brooks, Age 83 of West Liberty, formerly of LaPorte, Ind., passed away on Friday, June 28, 2019 at the West Liberty Nursing and Rehab in West Liberty.
He was born September 25, 1935 in Chicago, Ill., to his loving parents Harold and Anna (McLaughlin) Brooks on September 1, 1962.  He married Charlotte Anne Keeton in Black Oak, Ind.
Mr. Brooks was quite the movie enthusiast.  The older the film, the better time he had watching it.  He enlisted in the US Army in 1955 and received an honorable discharge in 1957.  He spent many hours working on electrical projects and worked for 40 years as a locomotive engineer for the Inland Steel Company.  He and his wife, Charlotte, moved away from the area in 2008, but made many memories in the North West Indiana area.  His devotion to family and friends will be missed.
He is survived by his loving wife of 56 years, Charlotte Brooks of Indiana; devoted daughters, Heather (Richard) Shapiro, Bethany Pelfrey; grandchildren, Manda Pelfrey, Stephanie (Scott) Auker, Sylvia (Joseph) Robertson, Liat, Isaac, Avital, Gil, and Naomi Shapiro; five great-grandchildren; brother, Larry (Kathy) Brooks; along with many nieces and nephews.
He was preceded in death by his parents; Harold and Anna Brooks; brother, Harold Brooks; and son-in-law, Rodney Pelfrey.
His funeral service and celebration was held at Chapel Lawn Funeral Home, 8178 Cline Ave., Crown Point, IN, 46307 on Tuesday, July 2, 2019 at 12 p.m.  Pastor Tom McDonnell officiated.
Chapel Lawn Funeral Home has been entrusted with the funeral arrangements for Mr. Brooks, please leave words of condolences and stories on the website at www.chapellawnfunerals.com
This is a paid obituary.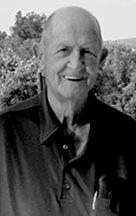 Roger Sublett
1935-2019
Roger Milton Sublett, born March 17, 1935, died Sunday, June 30, 2019 at Hospice of Lake Cumberland, Somerset, surrounded by his loving family.
He was the second son of proud parents, Frank and Crace McFadden Sublett.
He is preceded in death by his parents, and infant brother, Alan Thomas Sublett.
Roger graduated from Inez High School in 1952. He went on to proudly serve his country in the U.S. Air Force for 6 years. He made his home in Arkansas, where he was a postal employee until retirement in 1992. He returned to Kentucky in 2016.
Roger loved his family dearly. He was a devoted and caring father and visited his son Alan, a resident of Bluegrass Oakwood, almost daily. He adored his daughter and enjoyed spending time with her and her family.
He loved carpentry, building and working with his hands. He always had a project underway. His age and health never limited what he could do. He was an avid supporter of the Pulaski County High School basketball program and attended many games. He loved to travel and had never missed a McFadden family reunion. He was a man of few words, but his wit and wisdom were compelling. He will be greatly missed by his family and many friends.
Surviving are two brothers, David M. (Sue) Sublett and Frank M. (Annetta) Sublett.
Roger is survived by one son, Roger Alan Sublett of Somerset; one daughter, Fayetta (Jason) Durrett of Bonne Terre, Mo.; two brothers, David Sublett of Somerset, and Frank Sublett of Huber Heights, Ohio; four grandchildren, Kyle (Katie) Williamson, Kayla (Adam) Borja, Kayla (Craig) Spitler, Kyle (Tammy) Durrett; 10 great-grandchildren; niece, Charlotte (David) Thompson, and nephew, Keith Sublett.
Funeral services will be held Wednesday, July 3, 11 a.m. at the Jones-Preston Funeral Home Chapel.
Burial will follow in the Highland Memorial Park Cemetery at Staffordsville.
Military honors will be conducted by the Auxier Chapter 18 of the DAV.
Arrangements under the direction of the Jones-Preston Funeral Home of Paintsville.
In lieu of flowers, contributions in Roger's honor can be made to the Phillip Cove Free Will Baptist Church, P.O. Box 232, Inez, KY 41224.
This is a paid obituary.