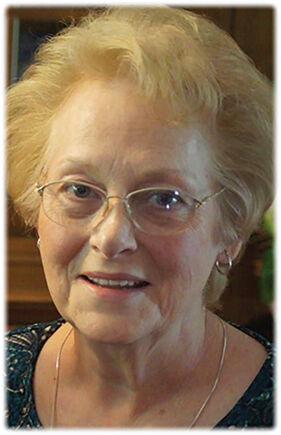 Helen Boggs
1944-2021
Helen Boggs, 77, of East Point, died Wednesday, Sept. 1, 2021, at her residence.
She was born July 5, 1944, in Floyd County, she was the daughter of the late John Whitaker and Mildred Robinson Whitaker.
In addition to her parents, she was preceded in death by her husband, Robert "Bobby" Boggs.
Helen is survived by one son, Robert Keith Boggs, and June Girlden Joseph Boggs, of Lexington; one daughter, Leigh Ann Russell and David Russell, of East Point; one brother, Herbert Whitaker, and Kay Whitaker, also of East Point; six grandchildren, Cory Boggs, Alli Russell, Zach Russell, Joseph Boggs, Madi Russell and Jonathon Boggs; and a host of special nieces and nephews also survive.
Funeral services were held 12 p.m. Tuesday, Sept. 7, 2021, in the chapel of the Phelps & Son Funeral Home. Burial followed in the Whitaker Family Cemetery at East Point. Arrangements were under the direction of the Phelps & Son Funeral Home.
The guestbook may be signed at www.phelps-sonfuneralhome.com.
This is a paid obituary.
Beatrice Collins
Beatrice "Bea" Daniel Collins, died Friday, Sept. 3, 2021.
Funeral services will be conducted at 1 p.m. Wednesday, Sept. 8, 2021, at Tom's Creek Free Will Baptist  Church.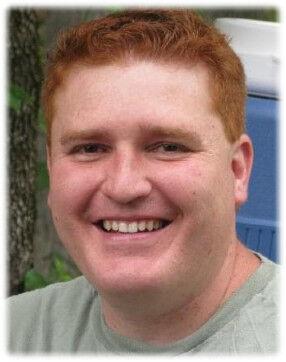 Frank Fraley
Frank Jefferson Fraley, 46, died Wednesday, July 28, 2021, at his home in Bahama, North Carolina.  
He was born in Paintsville to the late Marshall Ray Fraley and the surviving Lilly Laudermilt.  
In addition to his father, Mr. Fraley was preceded in death by his brother, Jeffrey Laudermilt: maternal grandparents, Frank and Flora Osborne; and paternal grandparents, Thomas Jefferson and Okie Fraley.
Frank attended Johnson Central High School in Paintsville. He continued his education at Mayo Technical Community College. He then joined the U.S. Navy, serving most of his time as a Sonar Technician aboard the U.S.S. Asheville, a nuclear-powered fast attack submarine, stationed in Pearl Harbor, Hawaii. After proudly serving for five years, Frank moved to North Carolina where he worked as an Industrial Electrician for nearly 20 years at IMA Schelling America in Morrisville, North Carolina. Growing up under the Biblical tutorage of his maternal grandfather, Frank Osborne, he developed a heart to serve. Frank not only actively participated in his local churches, but was often a consultant for church lighting projects, concerts and weddings/special events. He had truly found his passion. Some worship through music, but to Frank, his concert-style lighting was a form of worship. He was an active member of Bahama Baptist Church.
When not involved in working or church services, Frank could be found tinkering around his family's small alpaca and goat farm. He could accomplish anything he set his mind to, and he made himself available to friend and stranger alike to serve in any way possible.
In addition to his mother, Mr. Fraley is survived by his wife, Elizabeth Kinney Fraley; sons, Dawton Fraley, Mason Fraley; sisters, Charity Donnelly, Mya Fraley; brother, Travis Fraley; nephew, Blake Donnelly; nieces, Blakely Tyler, Alexandria Fraley; and mother-in-law, Vickie Kinney.
A memorial service was held on Sunday, Sept. 5, 2021, at Phelps & Son Funeral Home in Paintsville. Arrangements were under the direction of the Phelps & Son Funeral Home. The guestbook may be signed at www.phelps-sonfuneralhome.com.
This is a paid obituary.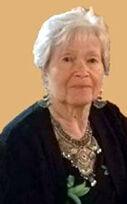 Kinalene Horn
Kinalene Horn, 89, of Beavercreek, died peacefully on Monday, Aug. 30, 2021.
She was preceded in death by her husband, James; son, Greg Horne; parents, McKinley and Bessie (Miller) Webb; sisters, Estillene Martin, Adaline Stambaugh, Geneva Saunders, Imogene Music, Muriel Dutton and Mildred Banks; brother, Henry Jacob Webb; and numerous nieces and nephews.
Kinalene is survived by her son, Michael (Linda) Horne; grandchildren, Kelly (Clark) Patterson, Alana Collett, Michael T. Horne, Gregory (Shelly) Horne Jr. and Carrie (Miley) LeMay; great-grandchildren, Brooklyn(Jared) Rex, Mia Patterson, Ellie Patterson, James Collett, Hailey Collett, Tylor Collett, Carter Collett, Alana Miles, Dalton Frowein, Gregory Horne III, Brayden Miles, Elijah Bates, Miley Paul Lemay, Katelyn Lemay, Bella Lemay; and numerous nieces and nephews.
Kinalene was a member of Faith Baptist Church. She retired from RTA.
Funeral services will be held at 1 p.m. Friday, Sept. 10, 2021, at TOBIAS FUNERAL HOME- BEAVERCREEK CHAPEL, 3970 Dayton- Xenia Rd. at Grange Hall Road. Interment to follow at Valley View Memorial Gardens.
The family will receive friends at the funeral home from 12 p.m. until the time of services on Friday, Sept. 10.
Condolences may be expressed to the family at www.tobiasfuneralhome.com.
This is a paid obituary.
Billy Jarrell
Billy Ray Jarrell, 76, of Hager Hill, died Monday, Sept. 6, 2021.
Funeral arrangements are incomplete and will be announced at a later date.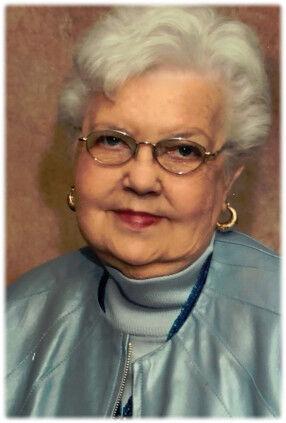 Ivanell Rice
1934-2021
Ivanell Elkins Rice, who loved to be called "Mamaw" by her kids, peacefully departed her loving family on September 6, 2021.
Nell was born in East Point on August 6, 1934, to Graden and Edith Baldridge Elkins. Nell was a devoted mother to Susan (Troy) Williams, of Staffordsville, and Janie (Randy) Tincher, of East Point. She especially loved her grandchildren, Cory (Kalan) Tincher, of Lexington, Cameron (Christina) Tincher, of East Point, Catherine (Joseph) Jamerson, of East Point, Emily (Drake) Farrar, of Paintsville, and Elizabeth Williams, of Staffordsville. Nell was blessed with four great-grandsons, whom she adored, Beckett, Davy, Bentley and James Riley.
Nell was preceded in death by her loving husband, James "Roy" Rice, her parents, and her best friend and sister, Bonita Rice.
Nell graduated from Prestonsburg High School and Mayo State Vocational and Technical School. Early on, she was employed by Allen Florist, in Prestonsburg. Later, she spent over 20 years as Office Manager/Administrative Assistant at Riverview Manor Nursing Home, where she took pride in her work and dedicated much time counseling families, doing payroll, coordinating patient admissions, as well as, overseeing day-to-day operations of the facility. She was well respected for her work ethic and made lasting friendships while there.
Nell Rice was a beautiful woman, both inside and out. There wasn't a single person that didn't love her. She was a faithful servant of her Lord, she was ever calm and serene in her walk with Him. From her childhood forward, she had a special place in her heart for God and she read her Bible and prayed often each day. She faithfully supported and regularly attended the Little Paint First Church of God, where she enjoyed fellowship with her brothers and sisters in Christ. She shared her love for God, and His goodness to her, to everyone she met. Even on her last day, she was "talking to Jesus." Her testimony lives on for all who knew her.
Nell was one of the hardest working women you will ever meet. She was full of grit and grace. There was no job too big for her to tackle. She was a skilled carpenter and took pride in the home she and Roy built together. Throughout her life, she continued to help with remodel projects, painting, flooring and whatever else she was asked to do. She loved helping others and did the job well, without complaints.
Nell was a very classy lady. She loved shopping for beautiful clothes and jewelry. She always made sure her family was well-dressed. She stressed the importance of looking your best and being your best.
Nell was a crafty person and could make anything. She was a very talented seamstress, sewing everything from bridesmaid dresses to curtains. She was also an expert floral designer, assisting in too many weddings to mention.
Nell carried her work ethic on in her lawn care expertise. She loved mowing the grass on her John Deere mower, oftentimes twice a week. She also spent many early Saturday mornings weed-eating under the bedroom windows. Her love for grass was a continual joke in her family.
Funeral services will be held 1 p.m. Thursday, September 9, 2021 at the Little Paint First Church of God (671 Little Paint Creek, East Point, Kentucky.) Burial will follow in the Richmond Cemetery, Prestonsburg. Friends may visit the church from 6 p.m. to 9 p.m. Wednesday and any time prior to the service on Thursday. Jeff White will officiate. Active Pallbearers include: Cory Tincher, Cameron Tincher, Joseph Jamerson, Drake Farrar, Jaylyn Allen, Seth Setser, Barry Rice, John Laney. Billy Phelps will serve as an Honorary Pallbearer. Arrangements are under the direction of the Phelps & Son Funeral Home.
The guestbook may be signed at www.phelps-sonfuneralhome.com.
This is a paid obituary.
Doralene Wheeler
1937-2021
Doralene Wheeler, 84, of Paintsville, died Monday, August 30, 2021
Funeral services were held Thursday, September 2, 2021, at 807 South Mayo Trail, Paintsville.