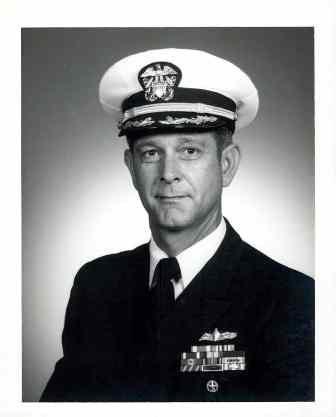 Capt. Harold Burgess Jr.
1932-2020
Captain Harold Ernest Burgess Jr. USN – Ret., passed away on June 5th, 2020 after a long illness. Harold was born on January 13, 1932 in Sullivan, MO, the oldest child of Ernest and Marie Burgess. Harold enlisted in the United States Navy in October, 1949 and retired in May, 1979. Through his long and distinguished career, Harold earned a Bachelor's and a Master's Degree and commanded several navy vessels. He also received many awards, including the Joint Service Commendation Medal and the Navy Commendation Medal. Following retirement, Harold taught Naval ROTC at Johnson Central High School in Paintsville until his retirement in 1988. Harold is survived by his loving wife Shirley McCrary Burgess; two sons, Bryan H. (Mari) Burgess of Lexington, Steven W. (Alice) Burgess of Houston, PA; step-children, Pat Dunne Peets, Mary Lee (Nobi) Ota, Rick (Darla) Dunne all of Missouri; daughters-in-law Teresa Burgess of Nippa, KY, and Pam Burgess, of Staffordsville, KY. Harold was the proud Grandpa of Steven (Ashley) Burgess II, Colton (Lauren) Burgess, Amy Burgess Smith, Logan (Gwen) Honaker, Brandon Burgess, Andrew Burgess, and Mya Burgess. He was also the Great-Grandfather of Jack Burgess, Kingston Honaker, Lydia Smith, and Karson Honaker. Harold is also survived by his sister Carol Martin of Brentwood, MO as well as several nieces, nephews, and special friends Gayle and Ann Horne. Harold was predeceased by his parents, his wife Alice Judith Nichelena Norvella Burgess (the mother of his children), his son Mark A. Burgess and his sister Sallie Hooker. Captain Burgess was a remarkable man loved by his family, friends and all who knew him. He will truly be missed. The services was held at Kerr Brothers, Main St. Lexington, on Saturday June 13, 2020 at 3pm. Interment followed at Arlington Cemetery. Visitation was Friday from 5-8pm and Saturday from 1-3pm at the funeral home. In lieu of flowers, memorial contributions may be made to the DAV or the Markey Cancer Center.
This is a paid obituary.
Billy Ray Craft
1970-2020
Billy Ray Craft, age 49 of Prestonsburg passed away Thursday, June 11, 2020 in Prestonsburg.  Born August 22, 1970 in Floyd County.
Funeral services will be held 11:00am Wednesday, June 17, 2020 at the Daniels Creek Fellowship Church of God, Allen. Burial will follow in the Goble – Crider Cemetery at Auxier. Friends may visit the church after 5:00pm Monday, all day Tuesday, and until the time of service on Wednesday. Arrangements are under the direction of the Phelps & Son Funeral Home.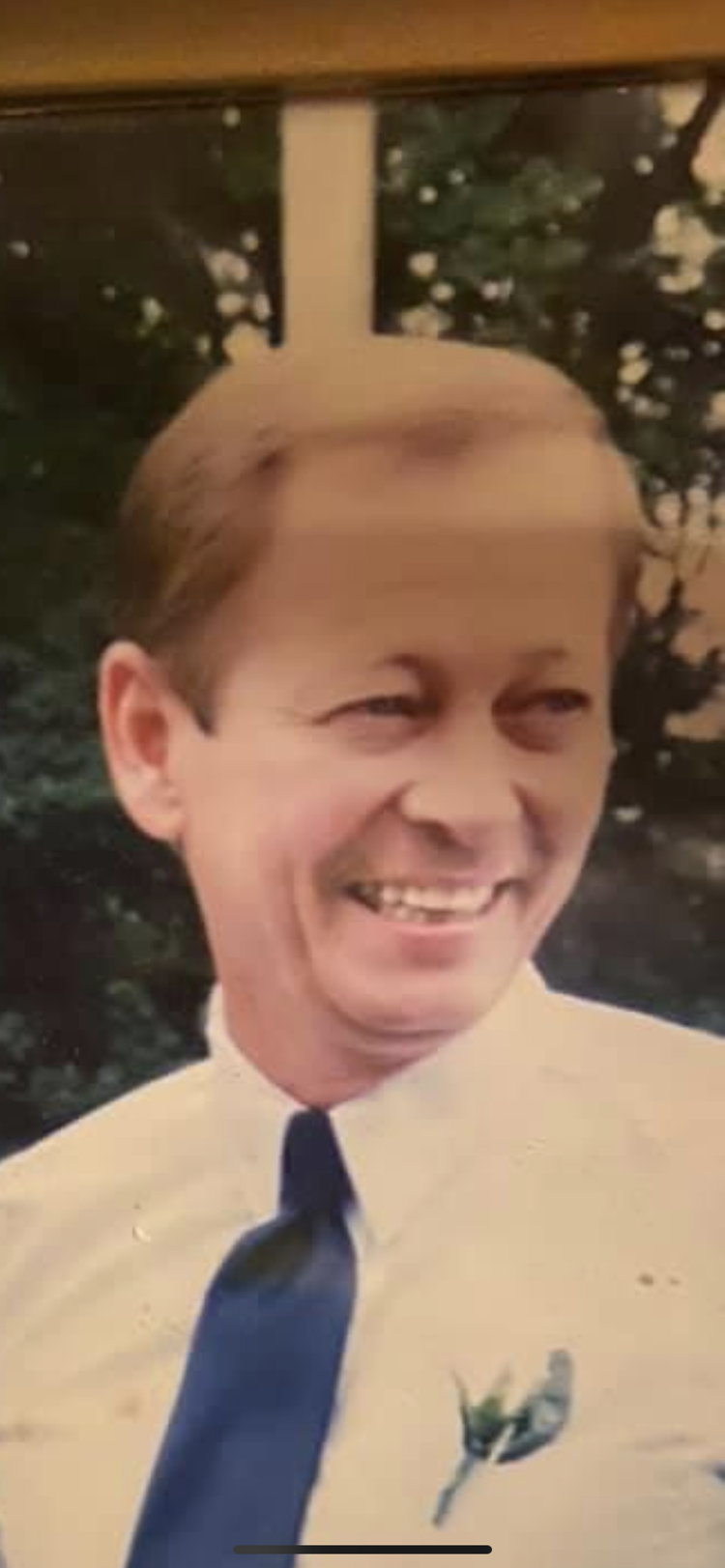 Roger Larry Cox
1948-2020
Roger Larry Cox, 71, of Calvin, peacefully left this world for his heavenly home Thursday May 21,2020 surrounded by his loving and devoted wife Brenda and their children.  
He was the son of the late John and Garnett Spears Cox and was born at Inez, Kentucky October 11, 1948. He was a graduate of Flat Gap High School in Kentucky, an avid UK basketball fan. Roger (AKA Coxy) to his buddies, was a retired coal  truck driver and boss for ACM Trucking Inc. and worker 35 years for Elmo and Tony Mayes.  
He was very devoted, loyal and committed to the Mayes family throughout his many years of service with them.  This devotion led him to West Virginia where he met and married the love of his life, made a home and helped raise their children.  His example of hard work and loyalty is the legacy he bestowed upon his children.  Roger was also an avid follower of WVU football and basketball, enjoyed gardening and the rewards of the fresh vegetables raised. He was always at Brenda's beck-n call for any flower bed project she came up with or any other honey do projects she wanted done.  He was a decorated E-4 Army radio operator of the Vietnam War, a Baptist by faith and attended the Beulah Baptist and Powells Mt. Baptist churches. Surviving are his wife, Brenda Tinnel Cox; sons, Scotty Cox (Ashley), of New Albany, Ohio, G.W.Dodrill (Tania Gyruek),of Craigville, A.J. Dodrill (Lindsey), of Summersville; daughters, Tara-Leigh Harrison (Phillip), of Summersville and Lori Ann Pate, of Florida; grandchildren ,Carleigh and Carson Cox, Lexi Pate, Adrianna "Adi" Dodrill, Malekhi "Khi",  Ellie Jae Dodrill, and baby girl ,Dodrill, due September; brother, Jimmy Cook, of Staffordsville, sisters, Rosemary Dennison ,Linda Conley, both of Ashland, Martha Gullett(Wendell), of Flat Gap, Kay King( Jim), of Staffordsville; father-in-law, Frank Tinnel; brothers-in-law Jimmy Tinnel and Bruce Tinnel (Annie) and several nieces and nephews.
Graveside services with military honors were conducted at noon Saturday May 23rd in the Frank Tinnel Cemetery at Powells Mt. with Pastor Jeremy Jones and Pastor Linn Schiefer officiating. The family would like to extend their sincerest appreciation to Kara Bauchman, Megan Smith, Becky Church and all of the wonderful ladies with Hospice Care of Charleston.  The Beckley VA Medical Center and the CAMC Cancer Center and all the wonderful doctors and nurses. Summer McCarthy, Jenna James and everyone who has been through this journey with them. The Waters Funeral Chapel in Summersville was in charge of arrangements.
This is a paid obituary.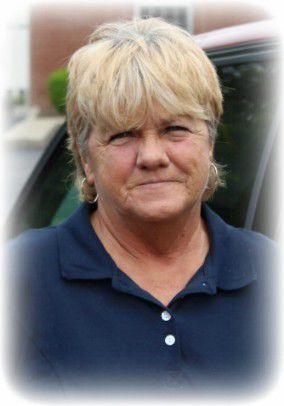 Donna Morgan
1955-2020
Donna Morgan, 64, of Elizabethtown formerly of Oil Springs, passed away Tuesday, June 9, 2020 at the Hardin Memorial Hospital in Elizabethtown. Born August 21, 1955 in Johnson County, she was the daughter of the late Eugene Fairchild and Erie (Blanton) Fairchild. In addition to her parents, Donna is preceded in death by two sons, Stephen Russell Conley and infant son, Timothy Wayne Conley; six brothers, Gail, Harold, Elwood, Eual, Denzil "Shorty" and Delmar Fairchild; and three sisters, Virginia Craft, Caroll Estell Shew and Jewell Salyers. She is survived by one daughter, Stephanie Jarrell, and her husband Ron Jarrell of Elizabethtown, two grandchildren, Madison Conley of Elizabethtown and Triston Kimbler of Flat Gap, one great grandchild, Noah Stephen Conley of Elizabethtown; two brothers, James Billy Fairchild and Gary (Nannie) Fairchild both of Oil Springs, two sisters, her twin Diane (Norman) Blanton of Oil Springs and Loretta (Allen) Holden of Shepherdsville, her best friend, Mrs. Haire of Elizabethtown; and a host of nieces and nephews also survive. Donna loved being outside, gardening and fishing. Most of all, she loved being with her family, kids, and grandchildren very much. Per her request, there will be no public visitation or funeral services at this time. A Memorial Service will be held at a later date. Arrangements are under the direction of the Phelps & Son Funeral Home.
This is a paid obituary.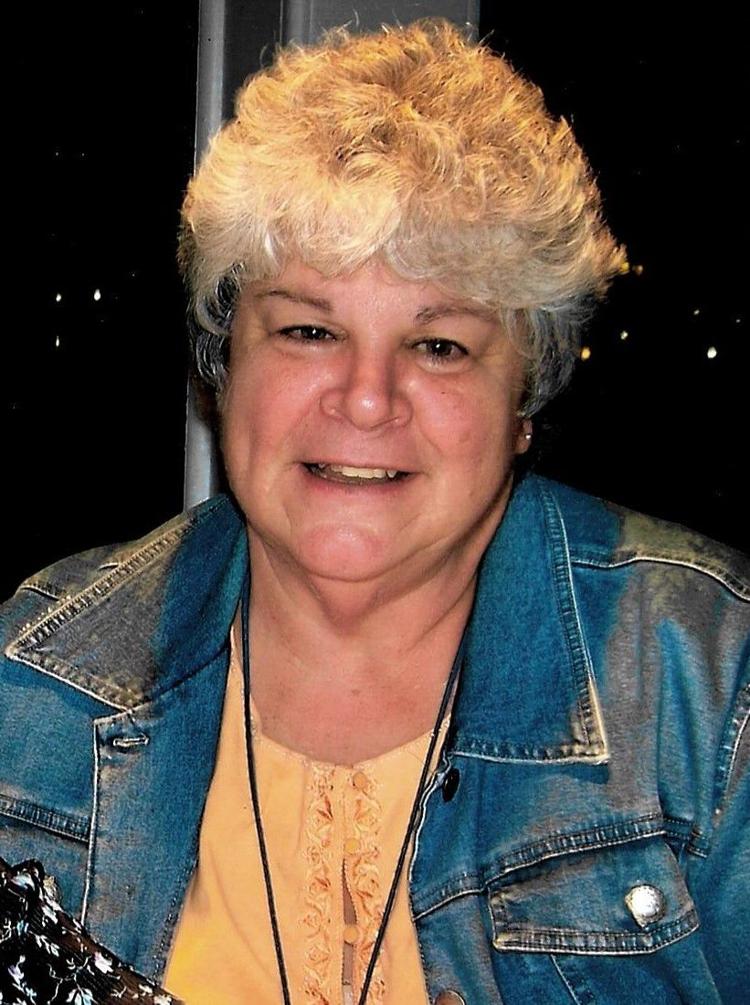 Susann E. Stapleton
1949-2020
Susann E. "Sue" Stapleton, 70, lifelong resident of Ovid, died on Tuesday, June 9, 2020 at the Laurel House Comfort Care in Newark.
The family will receive friends from 6:00 to 8:00pm on Monday, June 15, 2020 at Covert Funeral Home in Ovid.  A Memorial Service was held at the funeral home at 10:00am on Tuesday, June 16, 2020 with Pastor Rob Mellgard of the Ovid Federated Church officiated.  Prayers of committal was held at Ovid Union Cemetery.  Kindly consider a donation in Sue's Memory to the Laurel House, 224 Fair Street, Newark, NY 14513.
Sue was born in Seneca Falls on June 17, 1949, the only daughter of the late Frederick C. and Myrtie (Dimmick) Bullivant.  She attended Ovid Central School, and began a career at Willard and Elmira Psychiatric Centers that spanned more than 30 years, retiring as a transfer agent through the Seneca Falls office.   Sue loved thrift shopping, antique and garage sales, card stamping and traveling the Finger Lakes region and beyond with her friends and Amish passengers.  Over many decades, multiple generations of Sue's family have lived in the same Orchard Street home. Her small, yet very close family, was her focal point and source of pride and happiness, in addition to her pets, Oliver and Kaylee.
Sue is survived by her son, Robert "Hobie" Stapleton of Ovid; brother, Ernie (Dorothy) Bullivant of Falcon, Colorado and circle of very close friends. She was preceded in death by her husband, Hobert in 1999.
All attendees are required to wear a mask for attendance, additional guidelines will be explained at the funeral home, in an effort to comply with NYS Forward in Phase 2.
This is a paid obituary.
Peggy Waller
1951-2020
Peggy Marie Wiley Waller, 69, of Wittensville passed away Wednesday, May 6, 2020 at the Parkview Nursing & Rehabilitation Center in Pikeville. Born January 29, 1951 in Johnson County she was the daughter of the late Lesco Music and Bertha Castle Music. In addition to her parents she is preceded in death by one daughter, Bobbi Renee Wiley and several brothers and sisters. She is survived by one daughter, Denice Franklin and husband, Mark of Tennessee. Several brothers and sisters also survive, along with several grandchildren. A private service was held for Mrs. Waller with burial in the Highland Memorial Park at Staffordsville.
Arrangements are under the direction of Phelps & Son Funeral Home.
This is a paid obituary.