Clarence Castle
Clarence Castle, 75, of Huber Heights, Ohio, died Sunday, March 28, 2021, at The Hospice of Dayton, Ohio.
He was the credit manager at Contech Inc., retiring with over 20 years of service. He was a U.S. Army Veteran of the Vietnam War, a member of the VFW and an avid golfer.
Clarence is survived by his beloved wife of 51 years, Judy; his daughters and sons-in-law, Janella Bodekor (Scott) and Nicole Paxton (Brian) Paxton; his sister and brother-in-law, Margarette Davis (Eugene); his grandchildren, Jarod, Gracie, Josie, Malia and Addie; and many other beloved relatives and friends.
He was preceded in death by his parents, Sherman and Mary; his brother, Charles; his sisters, Judy Wells, Grace Cordial and Juanita Ambos.
A private funeral  was held at The Marker and Heller Funeral Home, with Pastor Kevin Cordner officiating. Interment followed in the Memorial Park Cemetery of Dayton, Ohio.
This is a paid obituary.
Tony Gollihue
1974-2021
Tony Douglas Gollihue, 46, of Prestonsburg, died Friday, April 23, 2021.
Per his request, there will be no services at this time.
Billy Lewis Sr.
1935-2021
Billy Gene Lewis Sr., 85, of Hager Hill, died Friday, April 23, 2021.
Graveside services were held Monday, April 26, 2021, at the Mountain View Memory Gardens at Huddy.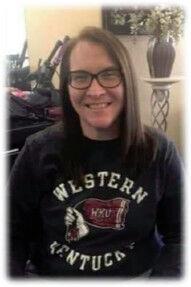 Leanne Messer
1976-2021
Leanne Music-Messer, 44, of Louisville, formerly of Van Lear, died Sunday, April 18, 2021, at the Norton Brownsboro Hospital in Louisville.
She was born in Pike County, Aug. 7, 1976. She was the daughter of Roger E. Music and Glenna (Burke) Music, of Van Lear.
In addition to her parents, Leanne is survived by her husband, Dr. Jamie Messer; one son, Andrew Messer (Hannah), of Louisville; one daughter, Hailey Messer, of Louisville; two sisters, Denise Maynard (Kevin), of Berea, and Christy Music, of Louisville; and her paternal grandmother, Grace Music, of Van Lear. Four nieces and one nephew also survives.
A Celebration of Life was held Friday, April 23, 2021, in the chapel of the Phelps & Son Funeral Home. In lieu of flowers, the family has asked that contributions be made to the National MS Society, (http://mealtrain.com/vegdg6) or St. Jude (www.stjude.org). Arrangements were under the direction of the Phelps & Son Funeral Home.
The guestbook may be signed at www.phelps-sonfuneralhome.com.
This is a paid obituary.