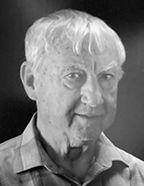 Donald Butcher
1949 – 2020
Donald R. Butcher, of Scottown, Ohio, went home to be with his Lord on March 28, 2020 at the age of 80.
Donnie was born on January 29, 1940 in Johnson County to the late Angus and Mildred Butcher.
Donnie attended Flat Gap High School for three years and graduated after two years from Meade Memorial High School in 1959. He was an avid basketball player while he attended both schools. Donnie was a veteran of the US Army, he served for three years as a medical lab technician in Washington state and Germany. He was employed at Armco Steel in the Chemical Lab for 35 years.
Donnie loved the great outdoors. He hunted and fished and loved to be in the woods. Later he traveled all across America, including driving to Alaska several times. He often said being in the outdoors was like having church. He loved religious and blue grass music.
Donnie was a loving father, grandfather, and uncle.
He is survived by his daughter Janie Butcher and granddaughter Tessa Noelle Butcher, also special nephews and nieces, Jerry Butcher (Edith), Marcia Butcher, Tiffany Clay (Jake and Shelby), Barry Butcher (Drew) and James Butcher, special friends, Donnie Cochran and Jackie Cox.
He was preceded in death by his parents, sister, Bonnie Fraley, brothers, Granville "Bo" Butcher, Morris "Bootie" Butcher, Angus "Pete" Butcher, Joe Butcher, Clifford Butcher, sisters-in-law, Joy Butcher, Patsy Butcher and Jane Butcher.
Private Graveside service for Mr. Butcher was held Tuesday, March 31, 2020 at Ashland Cemetery Mausoleum.
In lieu of flowers donations may be made to NWTF, South Hills Long Beard, 27 Private Road 1813, Kitts Hill, OH 45645.
Condolences may be left at kilgorecollierfuneralhome.com.
This  is a paid obituary.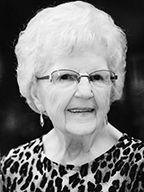 Doris Ray
1929-2020
Doris Ray went home to be with her Lord on Saturday March 28, 2020.
In compliance with health and safety directives, the funeral arrangements for Doris Louise Pittman Ray will be private with family only at Jones-Preston Funeral Home in Paintsville, Kentucky.
In honor of Doris's life, you may show your support by giving to First Christian Church of Paintsville or to Bluegrass Care Navigators Hospice as a loving memorial to her by contacting Jones-Preston Funeral Home 606-789-3501.
This is a paid obituary.