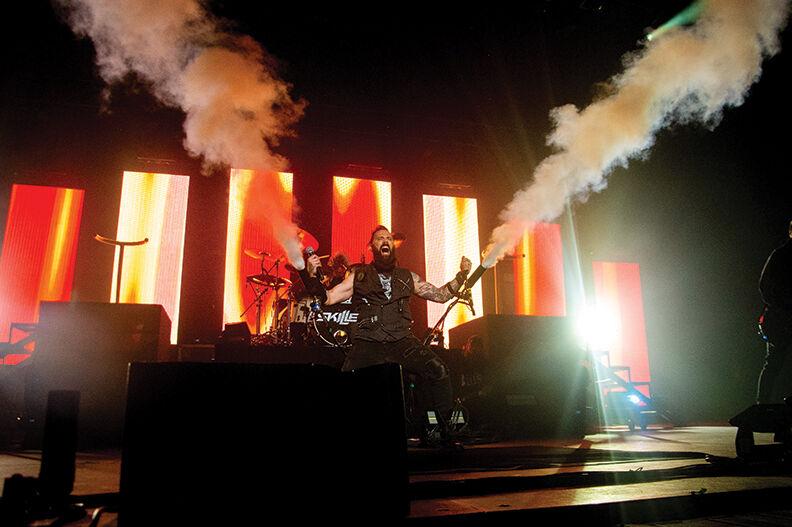 PIKEVILLE — The Appalachian Wireless Arena has hosted a variety of big-name events over the last several years, and 2023 is shaping up to be one of the most successful years yet.
Josh Kesler, senior director of marketing and sales at the Appalachian Wireless Arena, said it is an exciting time right now at the arena.
"It's a good feel right now," said Kesler. "And we're just trying to provide folks with the best entertainment possible."
Part of that entertainment, Kesler said, includes the second leg of The Doobie Brothers 50th anniversary tour on June 30.
Also coming to the arena this year, Kesler said, is Hardy with Lainey Wilson and Dylan Marlowe.
According to Kesler, 3,000 tickets were sold in 12 minutes of the presale for the Hardy show, which is set to take place on Sept. 14 and went on sale March 10.
Also available on March 10, Kesler said, were tickets to the arena's newest announced show, Micro Wrestling.
Micro Westling is set to take place during Hillbilly Days on April 21.
Trace Adkins will be joining the Hillbilly Days lineup as well, Kesler said, as he is set to perform on April 22.
Kesler said the arena is excited for this year's Hillbilly Days lineup, because unlike years prior, they have two different shows scheduled for Friday and Saturday night.
"We're excited for it," said Kesler. "We were trying to find a good fit and Trace Adkins fits the Hillbilly Days crowd, and so does Micro Wrestling."
The arena has a myriad of events planned for the upcoming months, including: Theory of a Deadman and Skillet on March 8; Koe Wetzel on March 18; East Kentucky Stampede Championship Rodeo on March 24 and 25; the I love the 90's tour on April 7; Micro Wrestling on April 21; Trace Adkins on April 22; the Louisville Orchestra on May 18; Breaking Benjamin and Bush on May 21; Blippi on June 11; Travis Tritt on June 24; The Doobie Brothers on June 30; and Hardy with Lainey Wilson and Dylan Marlowe on Sept. 14.
The success of the arena is important to the community, Kesler said, because it helps boost tourism and the local economy.
"When people are coming to Pikeville to see shows, they're also staying in hotels, eating locally and shopping locally.
"It's a win-win for everyone involved," said Kesler.
The arena is just getting started, Kesler said, and there is "a lot more to come."
Kesler said the arena will be announcing another big show on March 24.
For more information and a complete lineup, visit, www.appalachianwirelessarena.com, or follow the Appalachian Wireless Arena on all social media platforms.