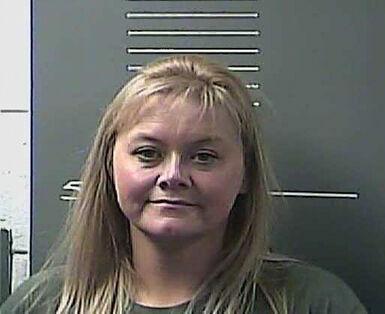 Six individuals were indicted by a Johnson County Grand Jury last week, including a Staffordsville woman charged with first-degree manslaughter.
According to court documents, Vanessa Morton, 45, shot and killed Christopher Downs in Johnson County on or before March 15, 2020, "while acting under extreme emotional disturbance".
The Johnson County Sheriff's Department located and arrested Morton on the indictment warrant last Thursday and she was lodged in the Big Sandy Regional Detention Center. According to 24th Circuit Commonwealth's Attorney Anthony Skeans, Morton will be scheduled for arraignment "more than likely on Nov. 6."
Others indicted last week were:
Ben Meade, 46, of West Van Lear, on a charge of burglary in the second degree
Casey Spence, 22, of Tomahawk, on two counts of theft by unlawful taking under $10,000 and two counts of being an persistent felony offender in the second degree
Tony Underwood, 29, of Paintsville, on charges of first-degree wanton endangerment, no operator's license and disorderly conduct
Chelsea M. Hall Hill, 34, of Leander, on a charge of intent to defraud/scheme/artifice to obtain benefits greater than $10,000
James D. Lewis II, 41, of Louisa, on a charge of assault in the second degree.