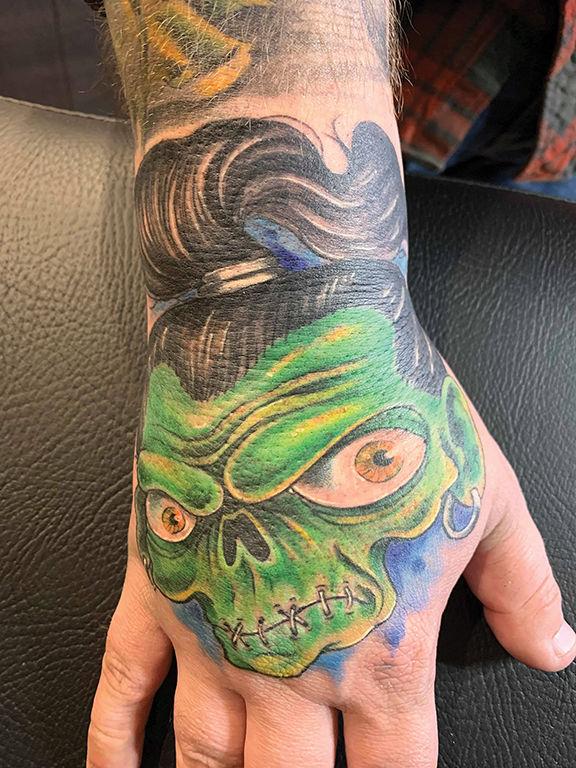 On Nov. 16 and 17, Road Hawk Magazine, a biker-lifestyle publication founded in 2013, hosted a tattoo show in Ironton, Ohio, showcasing much of the region's talent. During the show, which was the first of its kind for the publication, one local tattoo shop claimed five awards.
Smalltown Tattoos, a company consisting of two tattoo shops located in Paintsville and Pikeville, was victorious during the expo thanks to artists from both locations. Artist John Vanderpool, representing the Paintsville shop, was given four awards throughout the event — Best Sleeve, First Place Color Portrait, Best Color Tattoo of the Day and overall Best of Show. Jennifer White  of the shop's Pikeville location was awarded Best Hand/ Neck Tattoo for her work during the event.
Vanderpool noted that artists Ronny Vargas (Paintsville) and Josh Foley (Pikeville) also represented Smalltown's talent during the event.
"All of the artists from the shop stayed busy cranking out top notch tattoos at the expo," said Vanderpool. "It's an incredibly humbling experience to put artwork on people outside of our area. Every opportunity we get to travel to these expos and meet so many amazing new clients, and especially the current clients that travel to these shows to get tattooed by us, just gives us chances to spread our art, our name,and also to continue to learn and grow as artists. It's an honor to bring back awards and make our clients proud of the work we do and to show our new clients just what we are capable of."
Award winner Jennifer White also commented on the experience, stating, "It was a very cool, laid-back atmosphere with a bunch of really talented artist around the tri-state area. It was a really nice experience overall. The staff from Road Hawk were very nice and just all around good people to work with. I look forward to more events they put on in the future."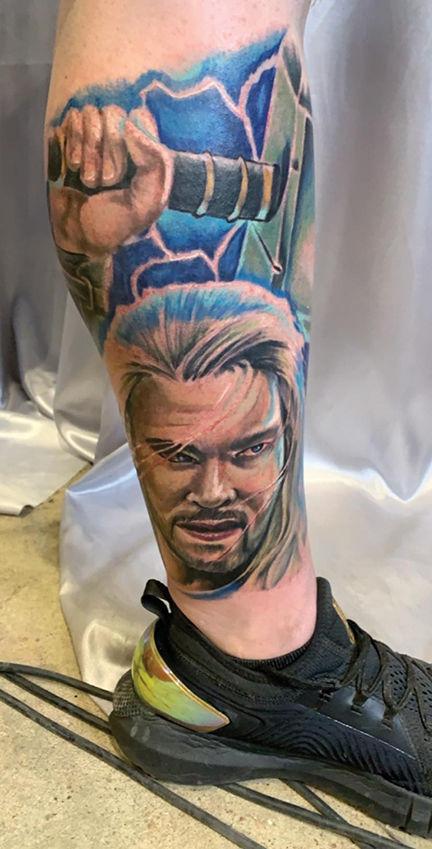 Smalltown Tattoos owner Chris Walker boasted of the shop's success, stating, "All I can truly say is that I'm proud of my shop for all of the awards they have won and how it sets other shops apart from us."
Walker also thanked Smalltown's clients, stating, "If it wasn't for our customers, we couldn't showcase our work."
For more information on the event or the artists who represented Smalltown Tattoos, call the shops at, (606) 264-7002, or, (606) 437-1005.