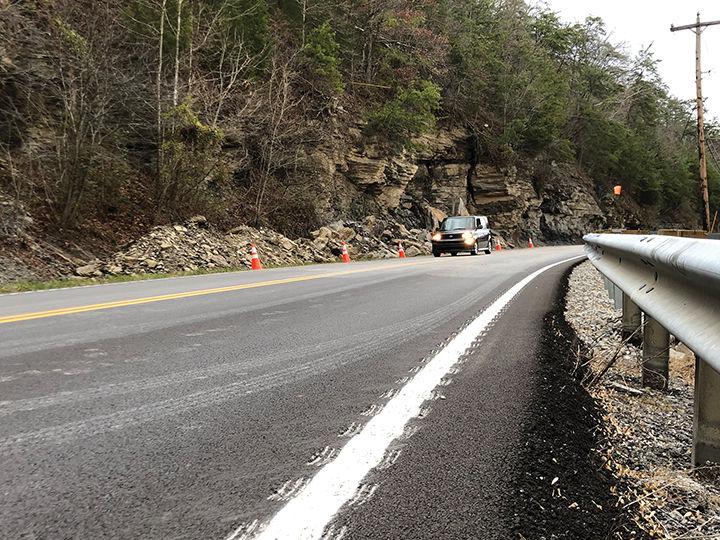 A rock slide covered Ky. 40 on the "Old Lowe's Road" in Paintsville Sunday, requiring the Kentucky Transportation Cabinet District 12 to close the road for cleanup for several hours, according to a statement from KYTC.
According to the statement, rocks covered both lanes right past the turnoff to the Northgate Subdivision, with some rocks large enough to require being broken down before the lanes could be cleared. KYTC made quick work of the debris, however, with the lanes reopened at approximately 1 p.m. Sunday.
Cleanup work continued Monday, with single lane travel allowed as KYTC employees worked to remove the debris from the side of the road.